This past weekend, we had the pleasure of meeting some family and friends for the EPCOT international food and wine festival in Orlando, Florida. For those of you who are unfamiliar with this event, it is basically a chance to eat and drink your way "around the world"-- around the EPCOT World Showcase, anyway. Each country represented (this year there were 26!) erects small booths which serve a variety of "small plates" representative of that country's cuisine.




Beers, wines, and aperitifs accompany the food selections, which range in price (on average) from 2 to 4 dollars. It can be a wonderful afternoon or evening of trying new foods and drinks!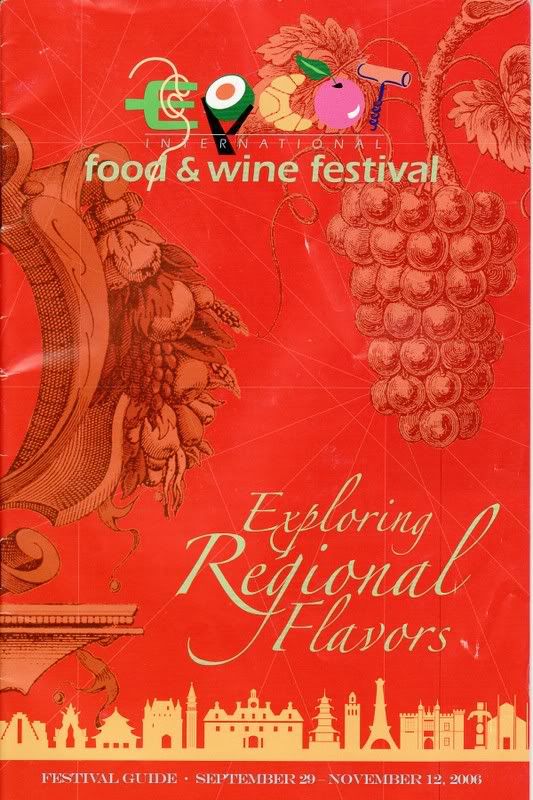 Some of this year's food highlights (in our opinion) included:

ARGENTINA: marinated strawberries with basil
MEXICO: chilaquiles (chicken, cheese, green chili, & tortilla "casserole")
SCANDINAVIA: grilled salmon salad with mashed cauliflower
CHINA: caramel ginger ice cream (refreshing, with fresh ginger!)
THAILAND: sweet mango & tapioca soup
AUSTRALIA: grilled lamb chop with caramelized onions
ITALY: zeppole fritte al cioccolato (a fried "doughnut" filled with molten chocolate)
SPAIN: albondigas (Spanish meatballs)
FRANCE: chausson au fromage de chevre (goat cheese tartlette)
IRELAND: lamb, bacon, & cabbage stew with a butter scone
CANADA: cheddar cheese soup (an annual favorite!)


Some of this year's drink highlights (in our opinion) included:

FRANCE: sparkling pomegranate kir (champagne & pomegranate juice)
CHINA: plum wine and green tea "cooler"
JAPAN: Geikkeikan "Zipang" sparkling sake

If you live in the Orlando area, or are planning a trip during the next few weeks, be sure to check out the EPCOT international food and wine festival!