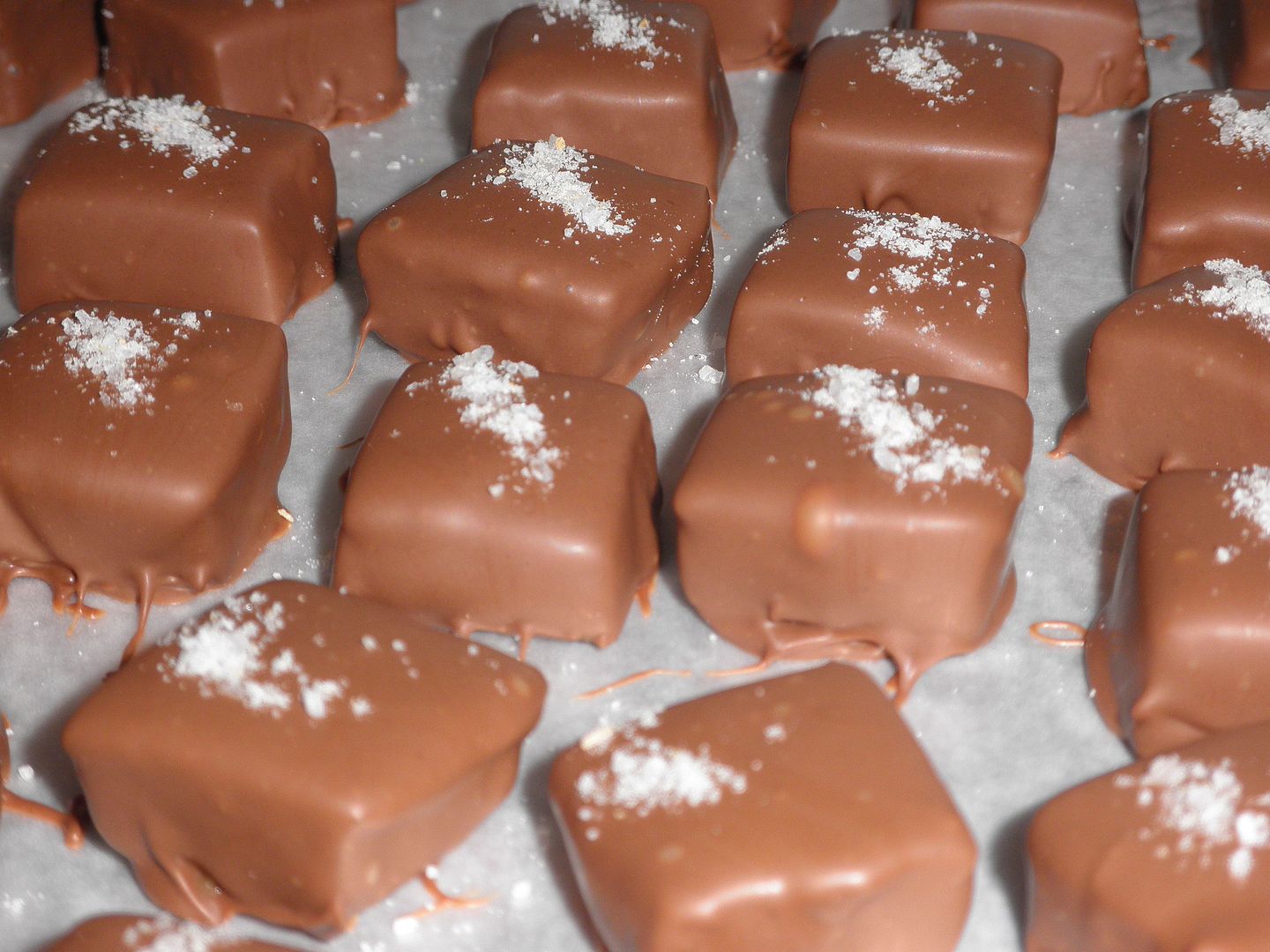 We love bacon, here at
orenji
! And we know that a lot of our friends and clients do, too! So, we decided to create the perfect bacon-lover's confection: orenji smoked bacon salt caramels enrobed in milk chocolate.
To create these delectable treats, we began with the most important ingredient: applewood smoked bacon. Crispy and smoky, this favorite food was crumbled into a fine dust, to be incorporated into our caramels.
The caramels themselves begin with only the finest ingredients: butter, heavy cream, sugar, and a hint of maple syrup. After slow cooking to a rich golden brown, we add some delicious fragrant smoked bacon salt, and our bacon "dust."
Once cool, the sticky, buttery caramel is cut into squares, ready for the enrobing process!
We cover our caramel with the finest, smoothest Belgian Callebaut milk chocolate, and finish with a dusting of smoked bacon salt.
Packaged in half pound boxes, these treats are the perfect gift for the bacon-lover or adventurous palate on your holiday gift-giving list!
(If you love bacon, you might also be interested in our caramel bacon popcorn with peanuts, banana chips, and milk chocolate-- see the
orenji
2011 Winter Holiday Pricing Guide for more information!)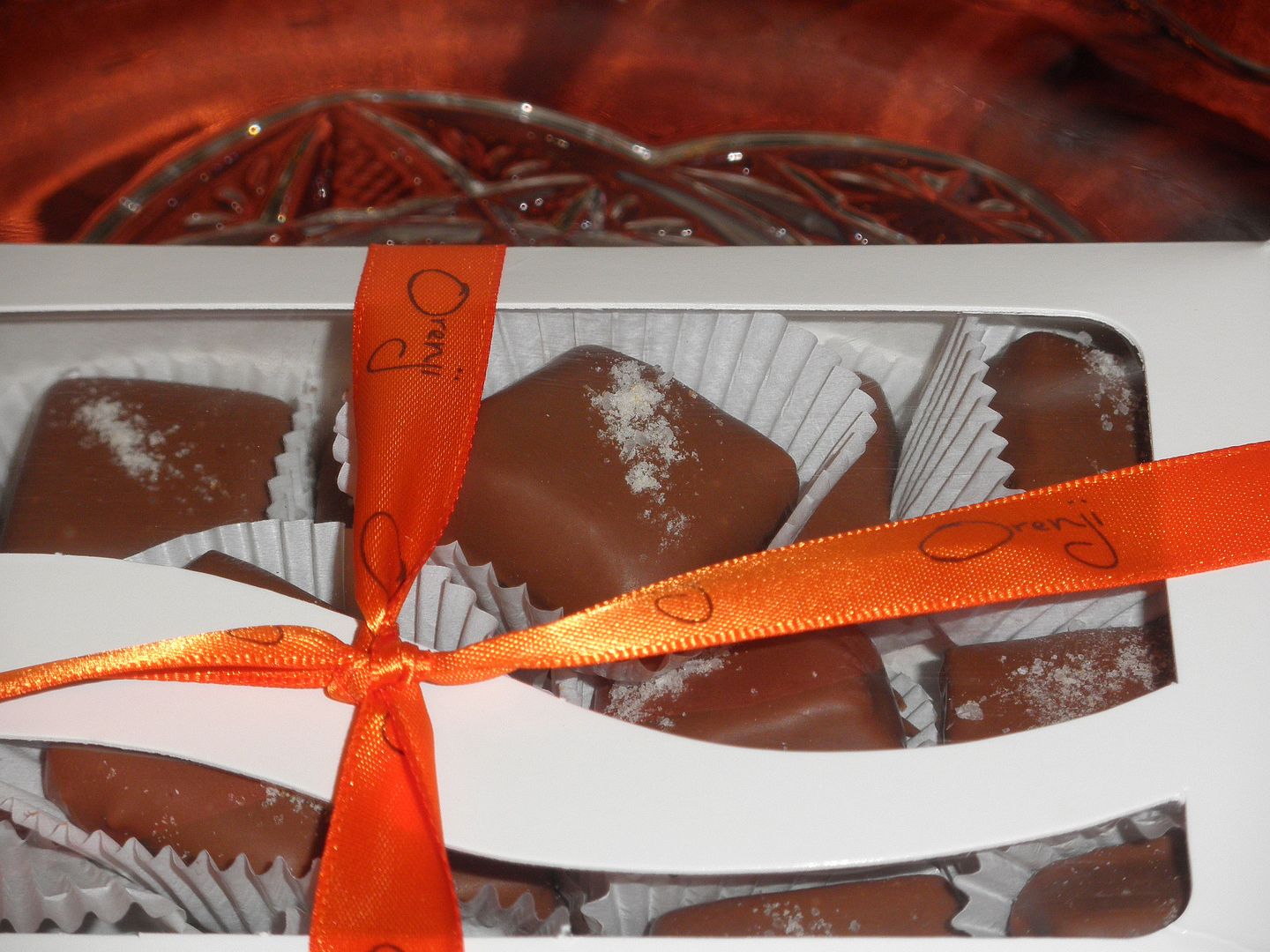 Like what you see?
The orenji

2011 Winter Holiday Pricing Guide

is coming soon!
Not on the

orenji

mailing list?
Press the button on the left-hand sidebar, enter your information, and you will receive our future (safe and secure) marketing emails, pricing guides, and updates.