Mother's Day 2008 brought with it a high demand for the confection featured in this post: our hand-crafted Hawaiian sea salt caramels.









These confections start with a slow-cooked combination of fresh creamery butter, cream, sugar, Tahitian vanilla, and of course, Hawaiian red sea salt. Once cooked to the perfect creamy consistency and cooled, these melt-in-your-mouth caramels are cubed and enrobed in the finest Belgian milk chocolate. Sprinkled with sea salt, the sweetness of the caramel perfectly compliments the saltiness, creating a unique and wonderful flavor contrast.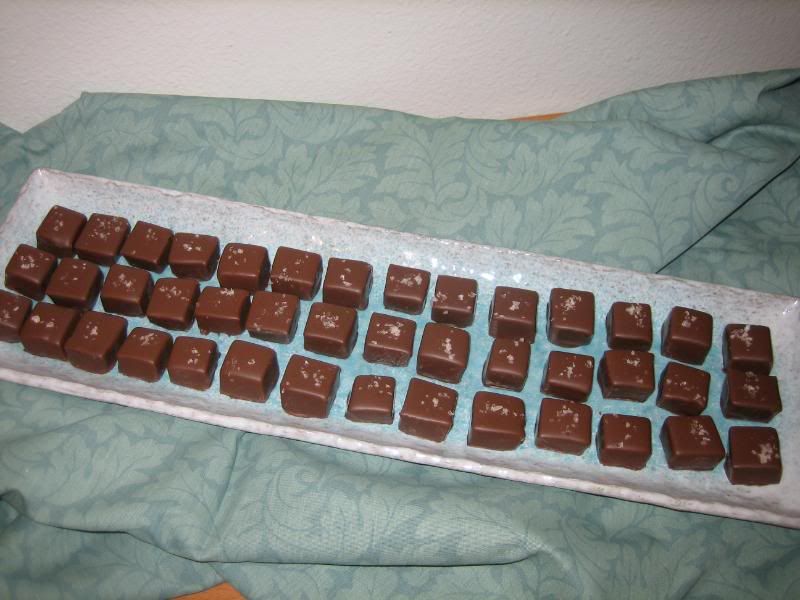 Boxed in our signature gold boxes with 'orenji' embossed orange ribbon, these treats make the perfect gift for anyone special in your life!





More Mother's Day 2008 treats tomorrow. See you then!