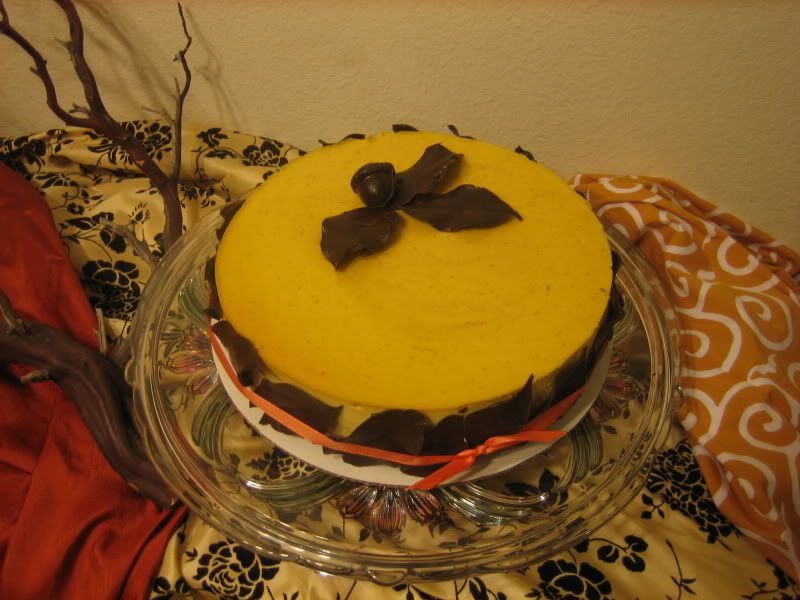 We are pleased to announce that the 2012 orenji Thanksgiving Pricing Guide is now available!
Remember, Thanksgiving is Thursday, November 22nd!
Orders requiring shipping must be placed by Wednesday, November 14th.
Orders for local pick-up/ delivery must be placed by Monday, November 19th.
To access the 2012 orenji Thanksgiving Pricing Guide, click
here
(or visit the link on the left-hand sidebar!)
Please note, due to compatibility issues, you may need to select "download" to fully view the linked pricing guide with proper fonts.
On this year's pricing guide, you will find delectable holiday favorites like:
Hand-crafted chocolates, candies, & confections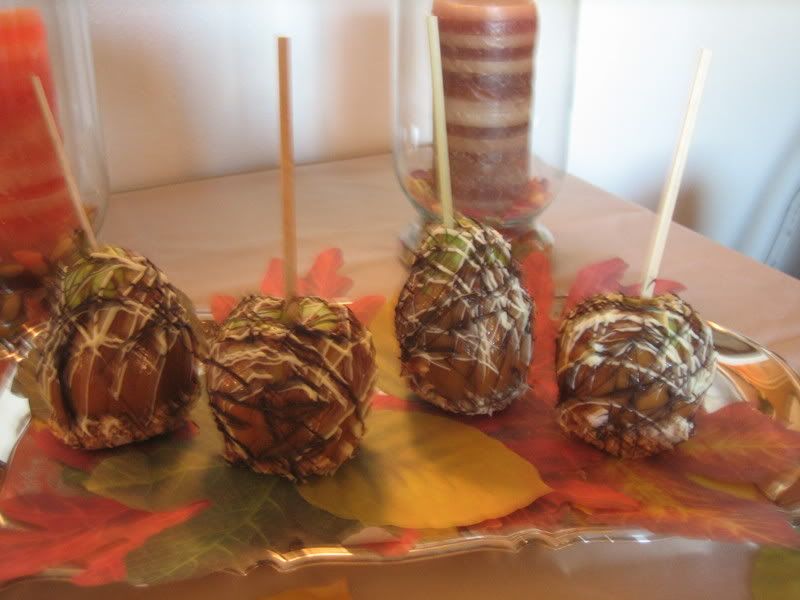 Orenji Caramel Apples and Pears
(A holiday tradition! Crisp Granny Smith Apples or Anjou Pears, smothered in rich hand-crafted vanilla caramel, smooth Belgian bittersweet and white chocolates, and toasted cashews. A perfect holiday treat!)
Bittersweet chocolate enrobed caramelized figs with port wine truffle center
Belgian white chocolate and pumpkin spice truffles
scented homemade marshmallows (select lavender & vanilla or cinnamon-scented)
hand-poured chocolate orange slices infused with candied orange peel
hand-crafted Hawaiian sea salt caramels enrobed in milk chocolate
hand-crafted smoked bacon sea salt caramels enrobed in milk chocolate
Garam Masala-infused Milk Chocolate Acorns
(Smooth Belgian milk chocolate infused with Indian spice blend Garam Masala- a unique and perfect ending to your holiday meal! Each acorn is hand molded and brushed with beautiful 23 karat edible gold.)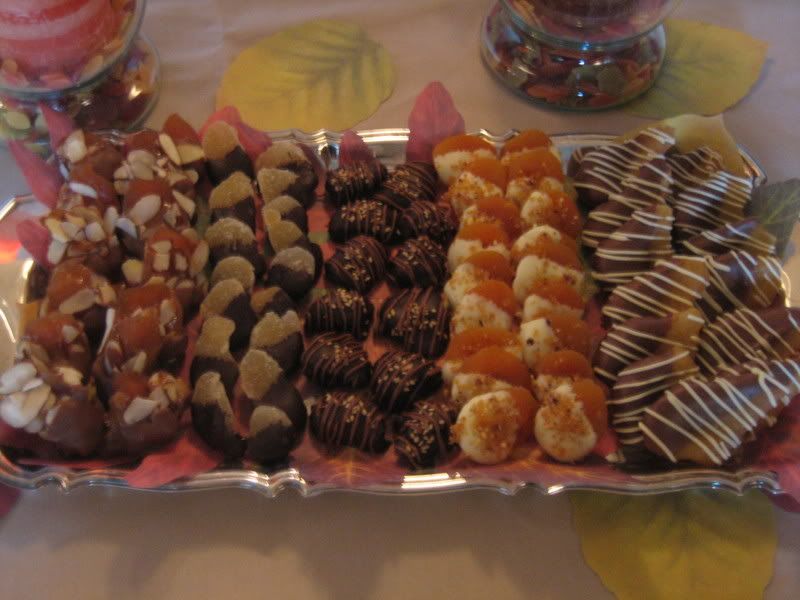 Belgian chocolate enrobed dried fruit
(An Orenji Thanksgiving tradition! Holiday assortment of dried fruits enrobed in smooth Belgian milk, white, and bittersweet chocolate and adorned with toasted coconut, nuts, and hazelnut praline. Fruits may include pears, apricots, figs, caramelized apples, candied ginger, and pineapple.)
chocolate enrobed graham crackers with holiday decorations (select white, bittersweet, or milk chocolate)
chocolate enrobed pretzels with holiday decorations (select white, bittersweet, or milk chocolate)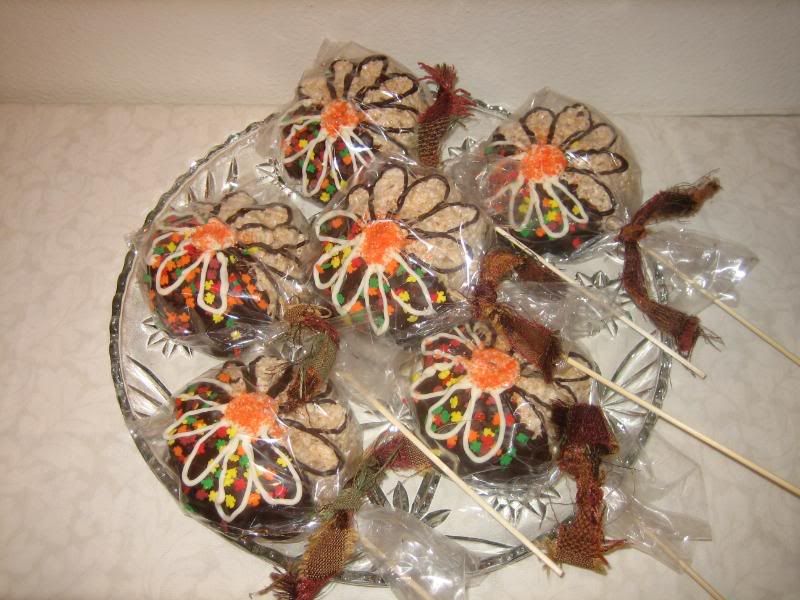 sunflower-shaped chocolate drizzled krispy cereal treat "lollipops" (large) with festive holiday decorations
pomegranate and elderflower natural fruit jellies
malted milk candy brittle drizzled with milk chocolate
Gourmet caramel corns
peanut butter, salted peanut, & milk chocolate caramel corn—
our most popular!
smoky bacon caramel corn with peanuts, banana chips, & milk chocolate
pumpkin, dried cranberry, and white chocolate caramel corn
"tropical fantasy" popcorn-- toasted coconut, macadamia nut, & milk chocolate caramel corn with white chocolate
"rocky road" popcorn— bittersweet chocolate, toasted almonds, miniature marshmallows, &white chocolate
"coffee-toffee" popcorn—espresso infused milk chocolate, hand-crafted English toffee chunks, salted cashews, white chocolate
Holiday cookies, shortbread, and bars
shortbread leaves with bittersweet chocolate and holiday decorations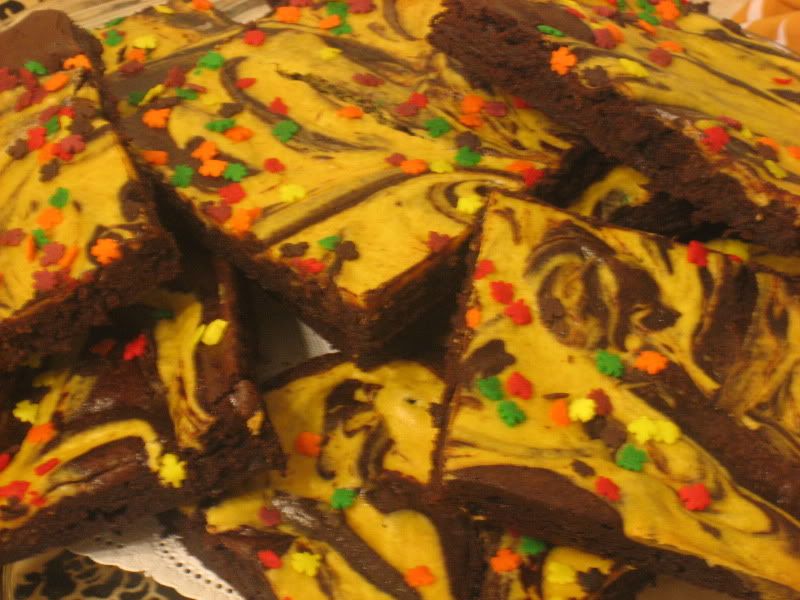 Chocolate and pumpkin cheesecake brownies
(Dense bittersweet chocolate brownies swirled with a creamy ribbon of pumpkin spiced cheesecake. Rich and delicious, these are sure to satisfy. Decorated with holiday decorations! )
orange and pistachio biscotti with milk chocolate
turkey-shaped chocolate sandwich cookies with dulce de leche caramel filling
apricot and almond shortbread bars
Holiday desserts
Sweet potato tart with marshmallows & toasted pecans
(Crisp vanilla shortbread crust filled with creamy sweet potato custard, topped with caramelized marshmallows and toasted pecans. Decorated with holiday shortbread leaves, this tart is as beautiful as it is delicious!)
bittersweet chocolate and pumpkin cheesecake


caramel pumpkin pie
maple cheesecake with dried cranberries and caramelized walnuts
Pumpkin and Bittersweet Chocolate Cake
(Dense and sweet pumpkin spice cake with the finest Belgian bittersweet chocolate chips. You can't eat just one slice!)
fresh figs, rosemary cornmeal crust, & lemon mascarpone cream tart
caramelized spiced pear & frangipane almond custard tart
peanut butter cheesecake with caramelized bananas & milk chocolate
chocolate-caramel macadamia nut tart
four layer pumpkin cake with orange-cream cheese frosting
bourbon & pecan tart
maple apple tart with walnut streusel
Holiday breakfast pastries and baked goods
Hand-made Yeast Cloverleaf Dinner Rolls
(Yeasty and somewhat sweet, these dinner rolls are the perfect light accompaniment to your festive holiday dinner. Gently warm these rolls in the oven prior to serving, and they taste as if you have been baking all day!)
dried cranberry & bittersweet chocolate chip scones
vanilla, pear, &crystallized ginger bread (mini loaves)
blueberry gingerbread (mini loaves)
cheddar cheese, bacon, and sage biscuits
banana & toasted coconut muffins
honey bran & roasted fig muffins
cranberry & pecan praline muffins
pumpkin muffins with ginger and bittersweet chocolate chips