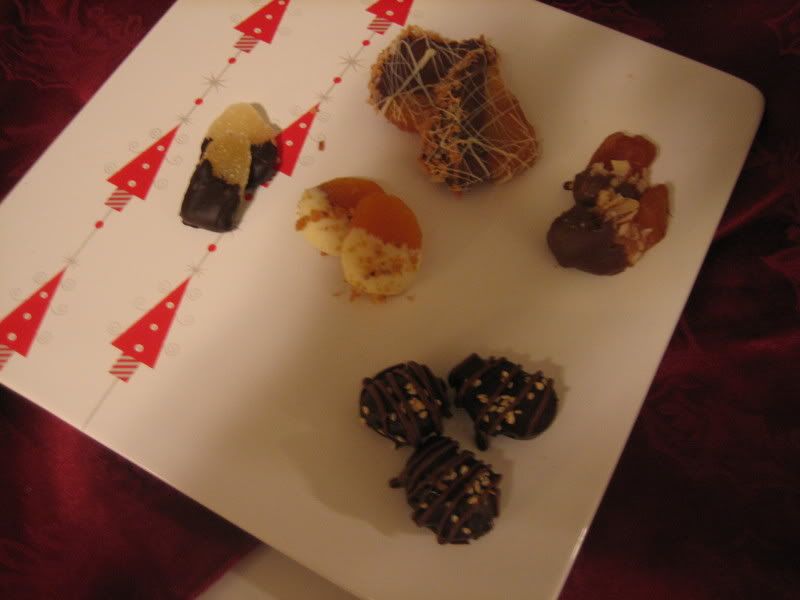 On the ninth day of Christmas, orenji catering made for me...

We have posted previously about our hand candied and chocolate-dipped fruits... but they were one of the most popular holiday items this year... which means they belong in our "countdown" of the twelve treats of Christmas 2007!

This holiday season, we prepared five kinds of chocolate and fruit confections to be enjoyed. These included hand-candied fresh young ginger slices dipped in bittersweet chocolate, as well as dried Comice pear halves dipped in milk chocolate, toasted coconut, and drizzled with white chocolate.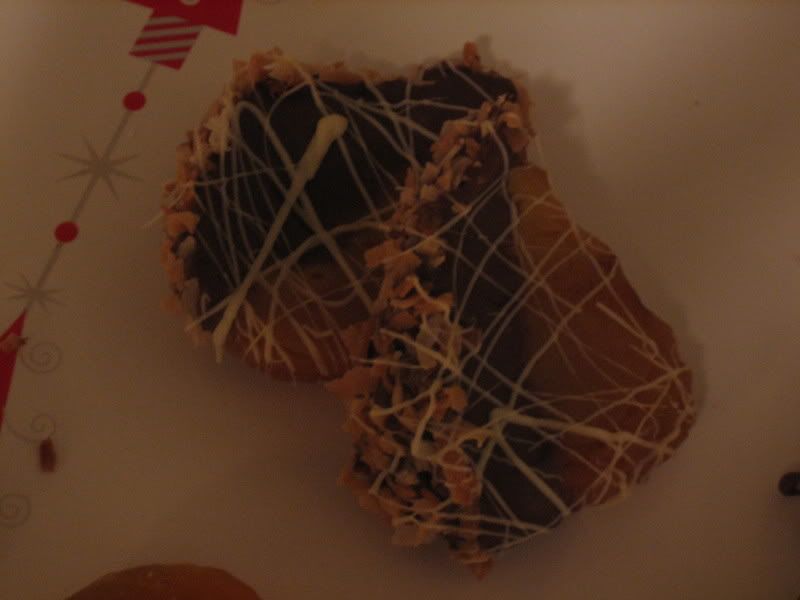 Additional chocolates included candied Fuji apple slices, dipped in homemade butter and cream caramel, rolled in toasted almonds, and then enrobed in fine milk chocolate.

A favorite of many of our clients are our hand-candied black mission figs, enrobed in Belgian bittersweet chocolate, drizzled with milk chocolate, and sprinkled with sesame seeds.




Lastly (but certainly not leastly), we prepared deliciously moist and plump apricot halves dipped in Belgian white chocolate and sprinkled with hazelnut praline dust.

Taken together, the five fruits create a wonderful and beautiful assortment-- each flavor meant to be enjoyed separately and slowly! Of course, most clients reported that they ate the entire assortment all at once... which we are taking as a compliment!

More treats tomorrow, so check back then!