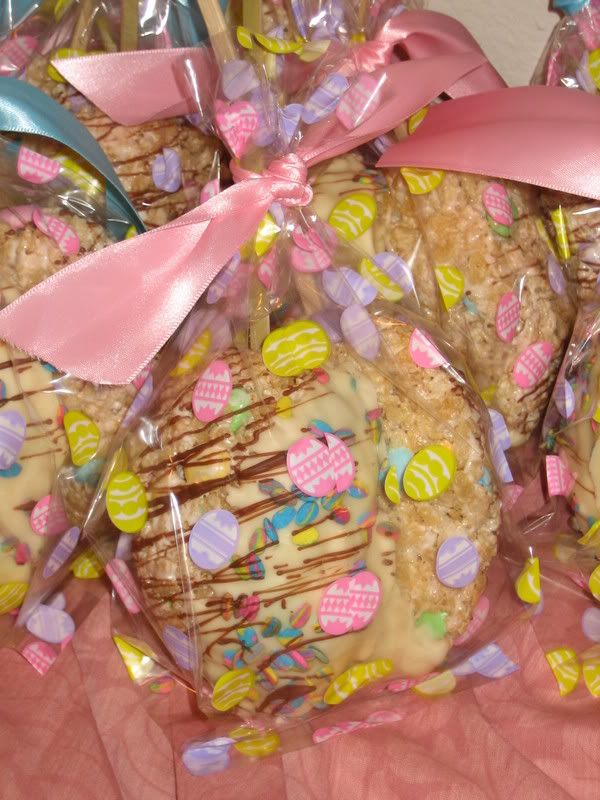 As with past holidays, here at
orenji
we are quickly becoming known for our decorative
krispy
cereal treats...
For Easter 2008 we opted to create egg-shaped
krispy
cereal treat "pops"-- egg-shaped confections on a bamboo skewer for easy eating. Simple, sweet, and delicious, these treats proved to be extremely popular!
Once the
krispy
treats are created-- buttery, crispy, marshmallow, vanilla, and candy-coated chocolate pieces in pretty pastel colors-- they are
shaped
into eggs... and then the real work begins!
Partially dipped in the highest quality Belgian white chocolate, and drizzled with milk chocolate, these confections are as beautiful as they are delicious!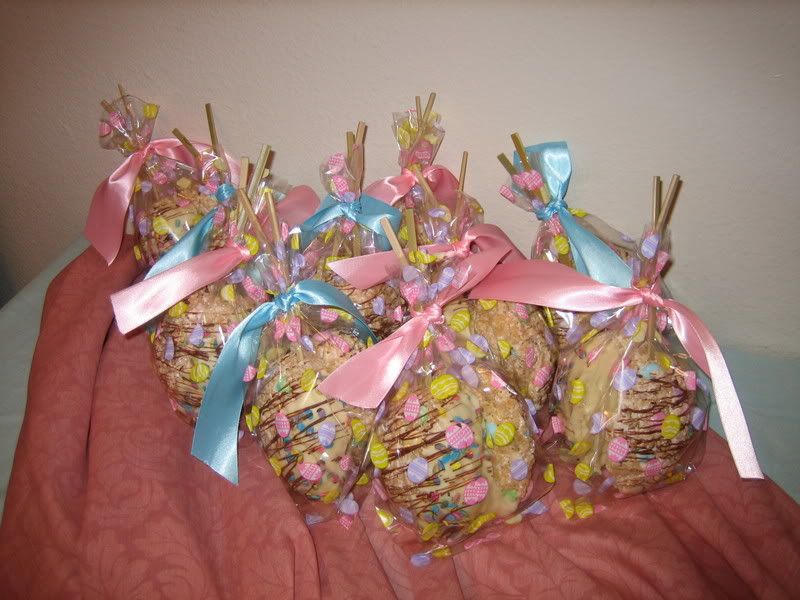 Each
krispy
pop is packaged either individually or as a pair, and then finished with a beautiful pastel satin ribbon. These make perfect gifts for colleagues, friends, family... or yourself!
orenji
krispy
treat pops-- the perfect addition to any Easter basket!
More treats tomorrow... but what will they be? You'll have to check back to find out!