For Easter 2008 we decided to embark on a new adventure-- homemade scented marshmallows...
Light
, creamy, sticky, and delicious, we were extremely pleased with the results. Our homemade marshmallows are scented with
Tahitian
vanilla, orange, or raspberry-- each as delicious as the last.
For Easter, we opted to coat the edges of the marshmallows in festive pastel sanding sugars... Of course, the marshmallow are also available in traditional white, or any color of your choosing!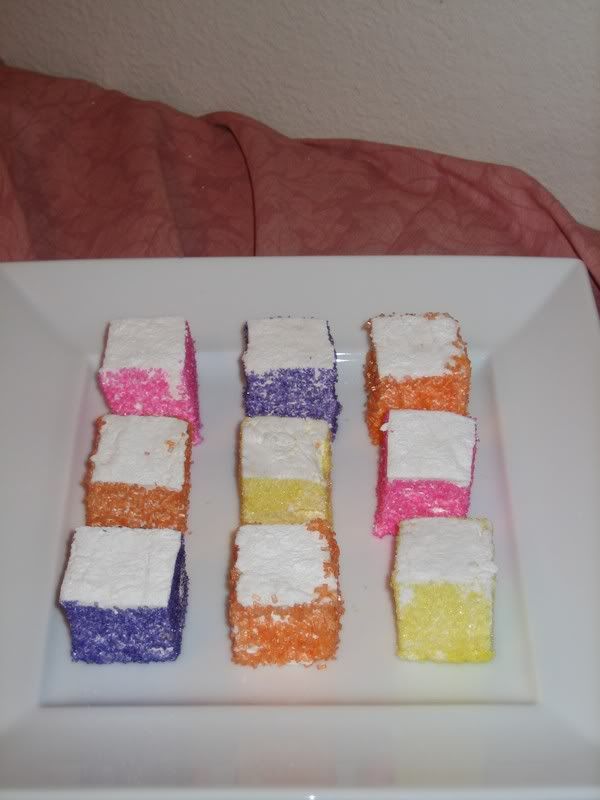 Packaged in bags of four, or larger boxes, these marshmallows are a unique culinary treat-- markedly different from the bagged marshmallows one might purchase at their local grocery store. We would highly recommend trying
orenji
homemade marshmallows!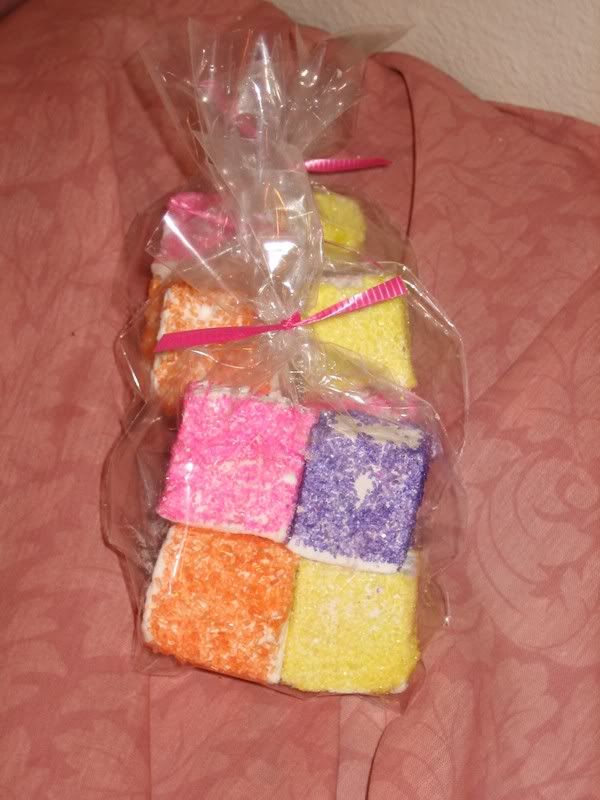 Come back and visit
comparing apples and

orenji
tomorrow for more highlights of the Easter 2008 season! See you then...