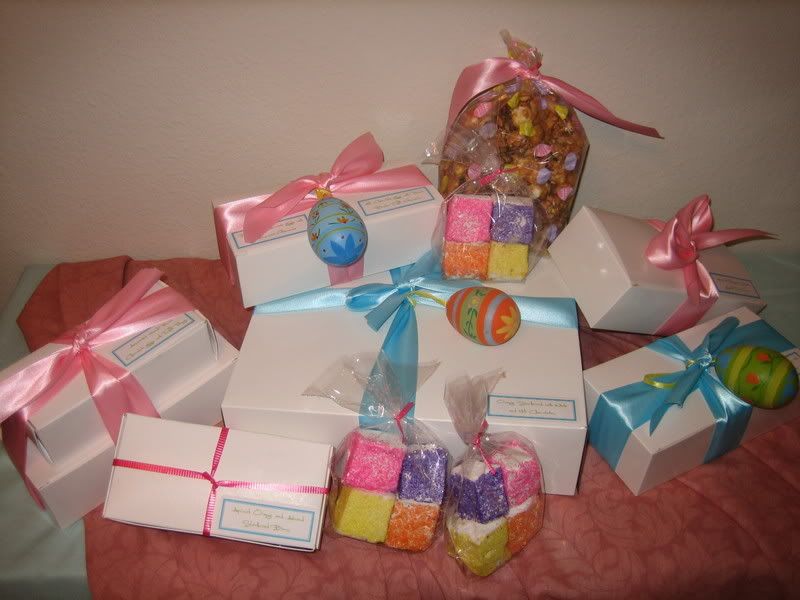 Easter 2008 presented some fun and creative opportunities to package our treats. In general, we like a simple, clean aesthetic in our packaging-- much like in our food!

We choose simple white boxes, which we tie with beautiful satin ribbon, and decorations of the season!

Simple, elegant, beautiful.

Thanks to all who made our Easter 2008 season so successful! We look forward to serving you again in the future!