One of the tasty treats we prepared for Mother's Day was a dense and rich version of our traditional orenji chocolate brownie. This brownie was moist and chocolaty, infused with the smooth and velvety taste of Godiva White Chocolate Liqueur. Given the taste and texture, we consider these "truffle" brownies, capturing the taste and sensation of eating one of our orenji hand-rolled Belgian chocolate truffles- they melt in your mouth!


Drizzled with the highest quality white, milk, and bittersweet Belgian chocolates, these flower-shaped brownies were as beautiful as delicious-- the perfect gift to let mom know how much you care!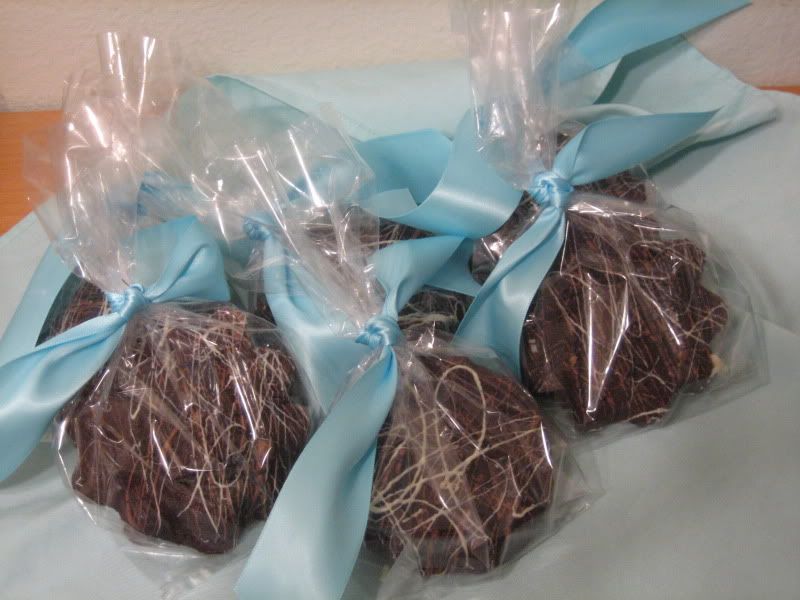 Each individually wrapped to ensure freshness, and tied with a beautiful satin ribbon, these brownies were the surprise hit of Mother's Day 2009! They also ship very well, so a delicious treat can still reach far-away mothers with ease!


What's next here on comparing apples and orenji? We will turn our attention to a plated dinner party-- a chef's degustation-- focusing on a wonderful focal ingredient: cheese! You won't want to miss this... be sure to check back!