Happy Thanksgiving from orenji!

One of our favorite Thanksgiving recipes is this delicious pumpkin and bittersweet chocolate chip poundcake. Moist and dense, this cake is rich with the flavors of roasted sugar pumpkin, cinnamon and nutmeg. Adding a textural crunch, and a deepness of flavor, Belgian bittersweet chocolate chunks are a welcome addition to the smooth pumpkin flavors!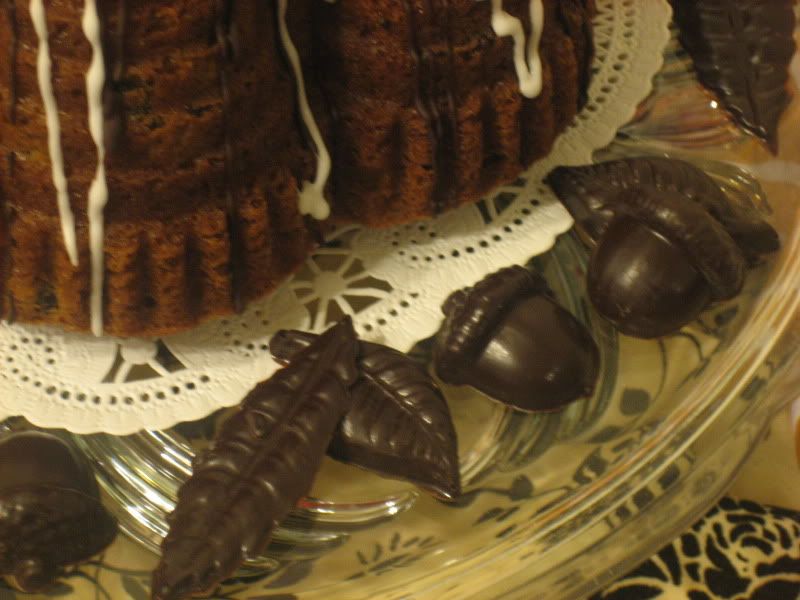 Decorated with hand-poured chocolate leaves and acorns, this cake is both a centerpiece for your holiday meal, and a deliciously sweet ending!