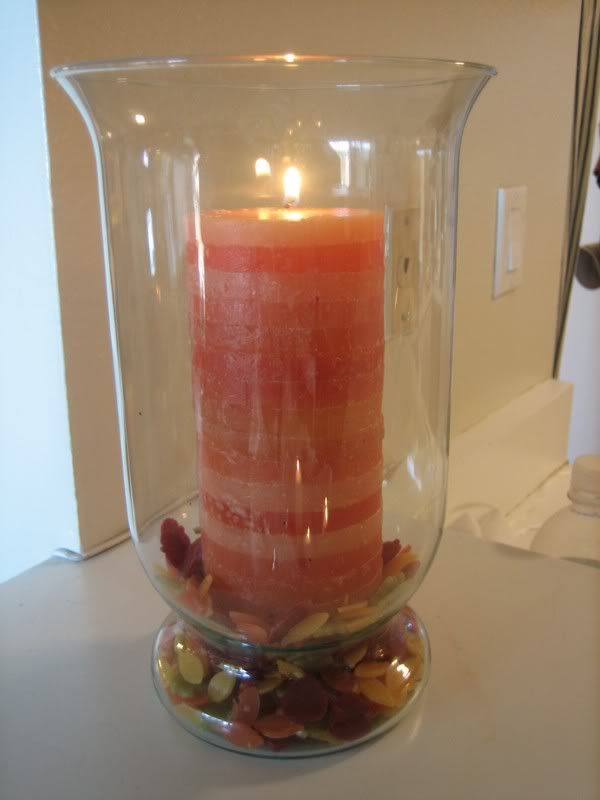 Happy Thanksgiving
from all of us at orenji catering! We are thankful for many things, including your continued visits to our blog!
This is a very special post, as it is the
one hundredth post
to appear on
comparing apples and orenji
! We look forward to the next one hundred, and hope you'll stay with us and visit frequently!
We were fortunate enough to create a Thanksgiving meal this year for some of our friends and clients... and we will share some of the highlights with you over the next few days! The Thanksgiving season was very busy for us, and we have many special creations to blog about-- we'll get to those after our review of our Thanksgiving feast!
We set our table in white and beige with beautiful red leaf highlights. Organically grown local white pumpkins created a festive harvest-inspired running centerpiece down the middle of our table.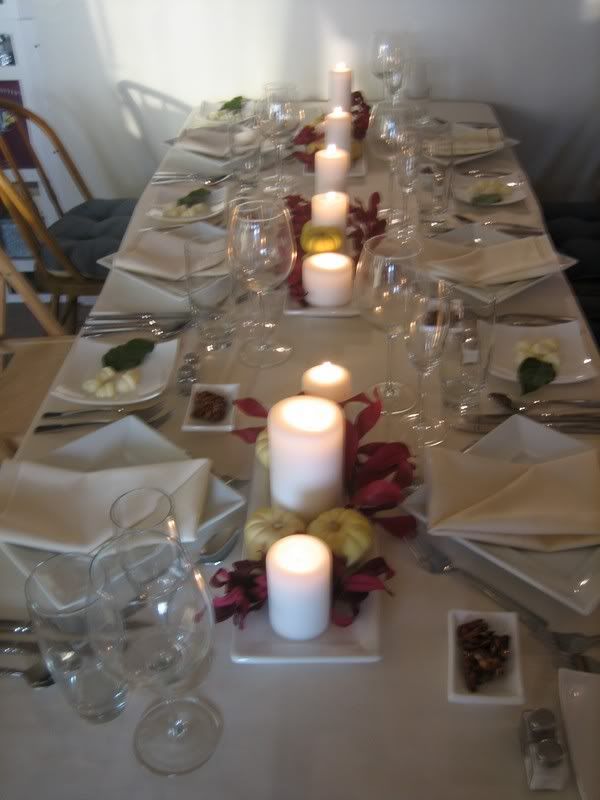 We thought that molded whipped butter might add a fun and festive touch-- so sticking with our harvest theme, we opted for acorns... presented with a fresh lemon leaf, the butter is a small detail which is sure to impress!
To prepare our guests for the meal to come, we wanted to start with something full of flavor-- sweet, yet spicy. We opted to make a pumpkin seed brittle with caramelized sugar, cumin, cinnamon, and chili powder. The flavors of the brittle came alive on the tongue, awakening the taste buds to what was to come next!