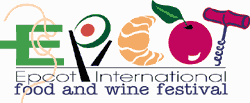 This year,
orenji
on the road returned to the EPCOT International Food and Wine Festival at the
Disneyworld
Resort in Orlando, Florida. As with last year (see previous post), a grand time was had by all as we wandered "around the world" sampling local foods and beverages from over 25 represented countries. The principle of the Food and Wine Festival is simple-- each country creates three or four "small plate" food offerings, which range in price from $2 to $5, and pair them with regional beers, wines, and spirits (these can be a bit more expensive). As a guest, you stroll around the world, sampling these international "tapas," beverage pairings, and enjoying the pleasant weather, international entertainment and shopping, and good company. We, at
orenji
catering, would highly recommend this event to anyone interested in world culture and cuisine.
(You may notice the characters from the Disney movie Ratatouille frolicking around the signs announcing the event... If you haven't seen that movie, and you enjoy food, we would recommend checking it out!)
Below are a selection of pictures of some of the country-specific food stands and menu offerings from the 2007 EPCOT International Food and Wine Festival.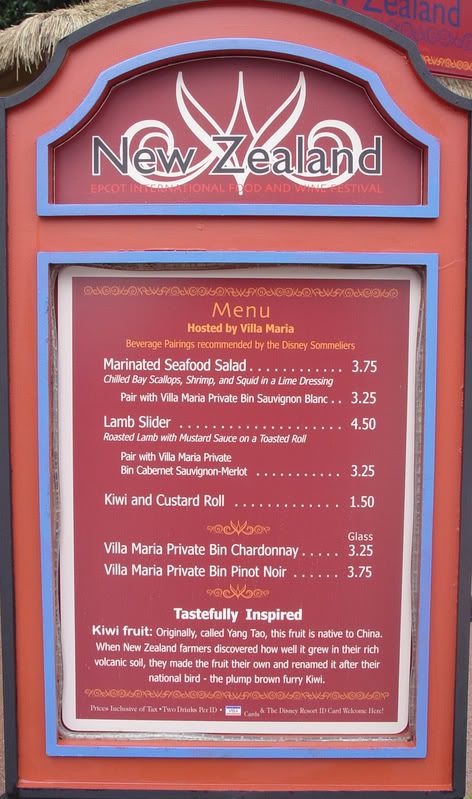 Other countries represented included Chile, Argentina, Mexico, Spain, Ireland, China, India, South Africa, Turkey, Germany, Italy, Poland, USA, Japan, Australia, Morocco, Greece, Peru, and the Dominican Republic. Marketplaces serving regional drinks (
champagne
, beers) are also available. Additional events include cooking demonstrations, food and wine pairings, educational seminars on wine and beer making and regional cuisines. Celebrity chef dinners and other meal events are also offered on weekends.
Each year, a few of the US States are specifically represented. This year, Oklahoma was a selected state, with some interesting culinary offerings. One of these offerings was the "three sisters soup" (described and pictured below):
Another offering was seared American buffalo with creamed scalloped wild onions. The meet was rich and
gamy
, cooked a moist medium-rare... but the real winner of the dish was the sweetness of the onions-- a perfect compliment to the deep flavors of the meat!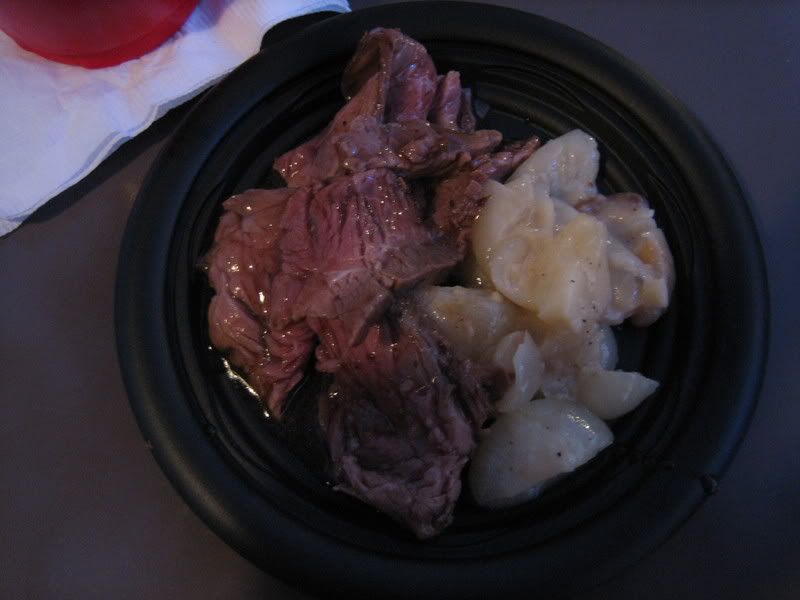 Finally, who doesn't love a fruit-shaped topiary? "King Pear" (
sponsored
by USA Pears) wished us goodnight and many happy returns to the EPCOT International Food and Wine Festival. We know we'll be back next year... will you?