One of our favorite things here at orenji catering is chocolate enrobed graham crackers. Growing up, these were a holiday treat that we looked forward to every year... Now, chocolate dipped grahams are much more commonplace than they once were, available at many cafes and coffeehouses, but we still consider them a special treat.
This Valentine's Day, our goal was to recreate those childhood memories we hold so fondly, taking freshly baked graham crackers with just a hint of cinnamon, and drenching them with the finest, smoothest Belgian milk chocolate.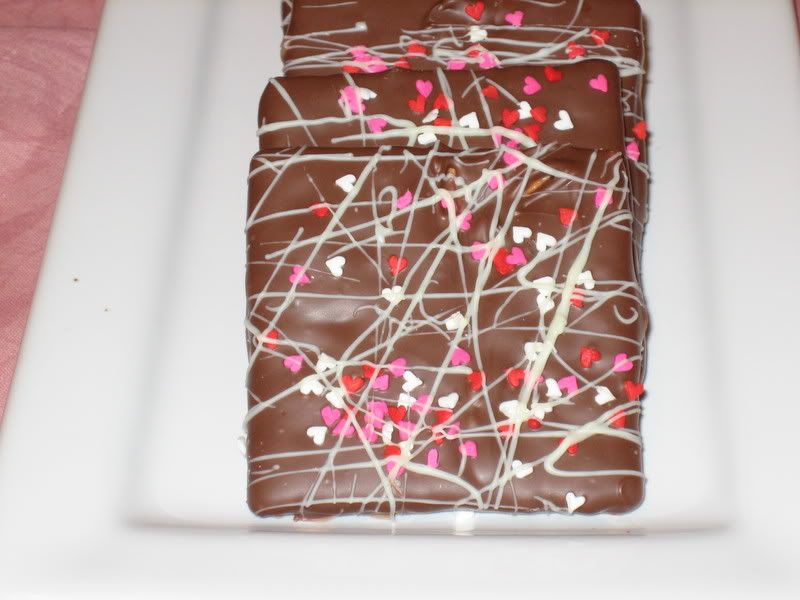 The crispiness of the crackers, the deep richness of graham flour, the hint of cinnamon, and the smoothness of the chocolate come together to create a culinary experience like none other. Drizzle on some white chocolate and festive holiday sugar hearts, and you have a treat guaranteed to bring back childhood memories-- for children and adults alike!
More treats tomorrow. Be sure to check back!