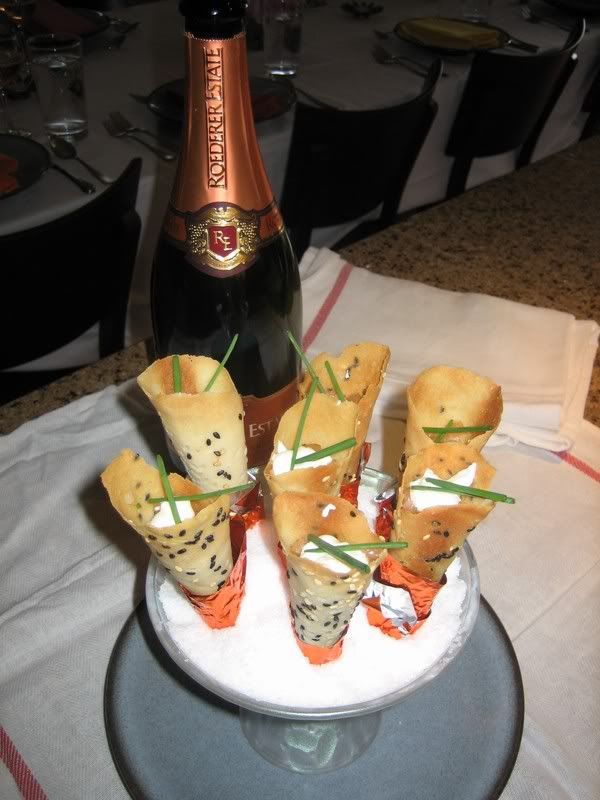 A little while ago-- in late spring-- we had the opportunity to travel to Boulder, Colorado and prepare a chef's
degustation
for some dear friends and clients. The challenge in this particular case was to find locally produced ingredients, as is our culinary aesthetic-- fresh cuisine, highlight locally produced seasonal ingredients. In Boulder, we were fortunate enough to locate locally produced fruits and vegetables,
cheeses
, and lamb. All in all, the quality of ingredients was exceptional!
Our amuse
bouche
-- that little bite that tickles the taste buds and prepares the for what is to come-- was an homage to Thomas Keller, one of America's greatest chefs. Light and flaky black sesame
tuille
cornets were filled with salmon
tartare
tossed in lime oil, and topped with sweet Maui onion creme
fraiche
.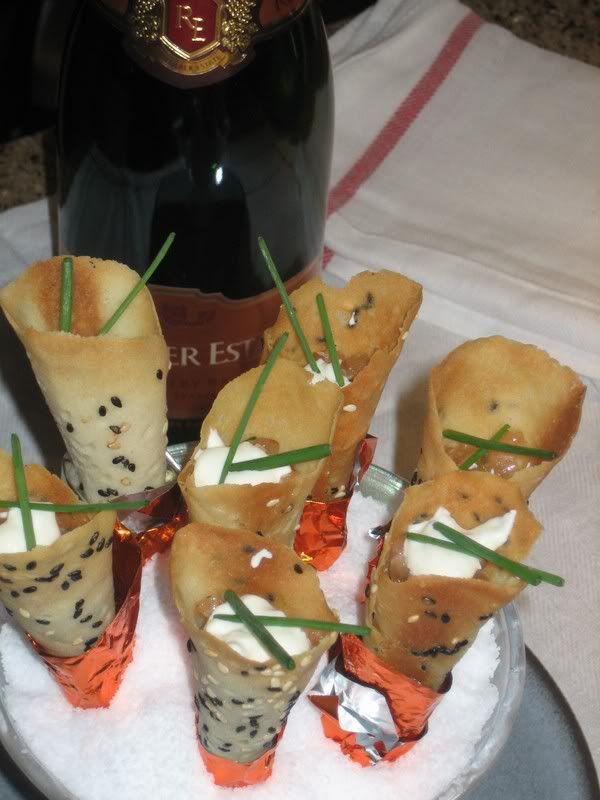 The saltiness of the
tuille
was the perfect foil of the acidic fish, and smooth and creamy creme
fraiche
. This one-bite treat-- paired with a dry
champange
-- began the meal beautifully, awakening the taste buds of our guests, and gathering them around the table to begin our meal.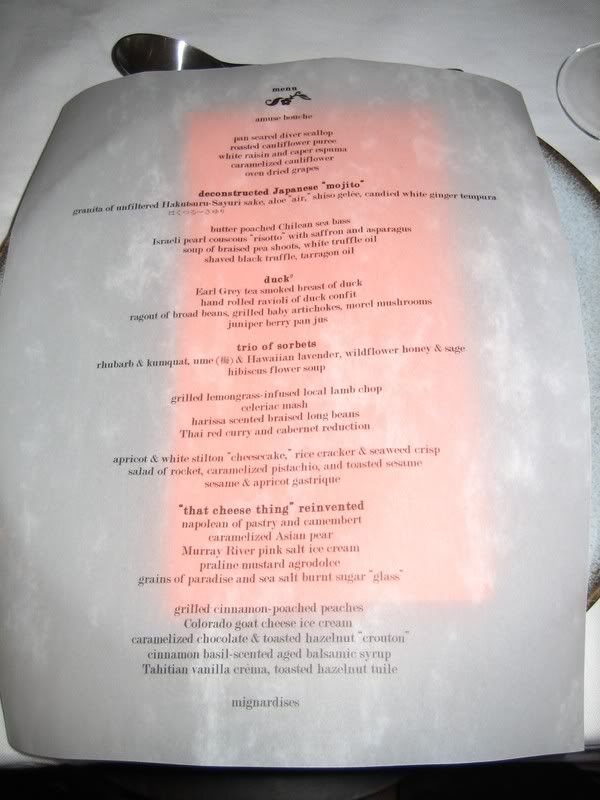 In the next few weeks, we will be highlighting each course of our Colorado chef's
degustation
-- so please be sure to check back!