In today's post, we review the first of two specialty "springtime" cupcakes we were commissioned to create for a dear friend and client.

The first flavor began with a dense poundcake-like yellow cake, richly infused with butter and Tahitian vanilla. Following baking, the cakes were soaked in a simple syrup containing Hawaiian lavender, creating a moist and delicately-flavored floral pastry.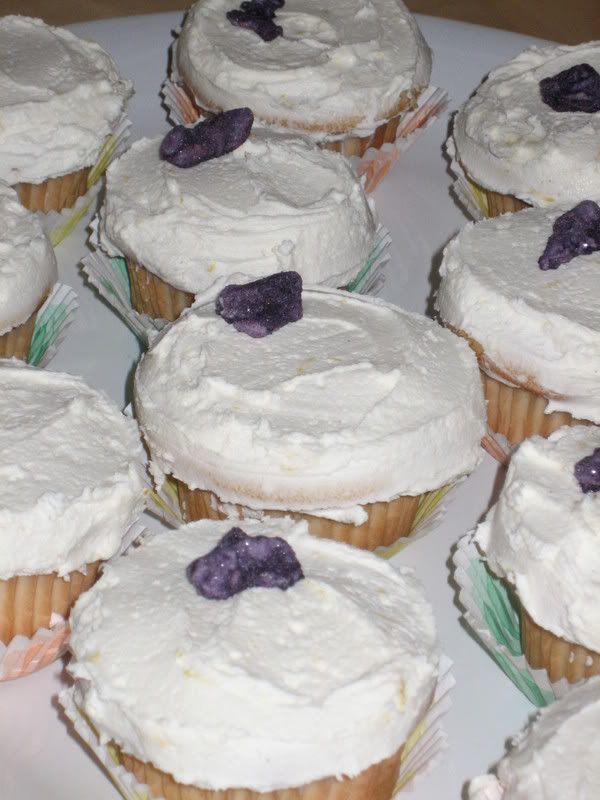 The cakes were then topped with a freshly whipped French buttercream, flavored with freshly zested lemon peel and lavender essence. The acidity of the lemon perfectly complimented the deep floral undertones of the lavender, creating a delicate sensory experience.











Topped with candied violets, these cupcakes were perfect for a summer picnic, high tea, or a lazy afternoon snack.






Tomorrow, the second of our gourmet cupcakes-- very different, but equally as delicious!