Recently, we were commissioned to create a specialty birthday cake for a customer who appreciates the finer things in life, and shares our European pastry sensibility. We hurried to the
orenji
kitchens to pull out all the stops and bake something the finest European pastry chef would be proud of. We think we succeeded quite well.
Beginning with the finest Belgian dutch cocoa, we created a dense chocolate and toasted hazelnut
genoise
, which we soaked with a vanilla and
Frangelico
syrup.
The dense and flavorful cake was filled with a mousse prepared with the finest Italian
gianduja
-- a robust hazelnut-infused chocolate-- creating a light, but deep filling.
The entire torte was covered with Belgian bittersweet chocolate
ganache
, and toasted chocolate hazelnuts for visual and textural contrast.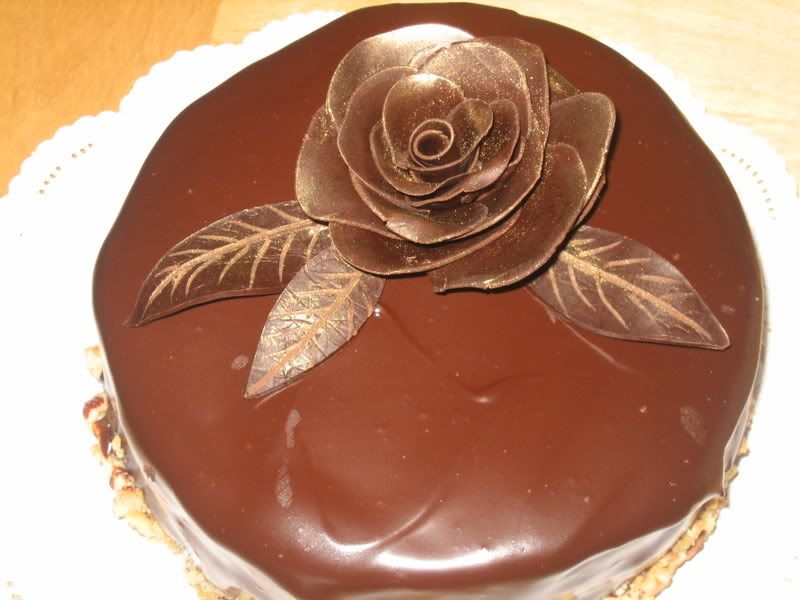 To finish the torte, a chocolate rose and accompanying leaves were hand-modeled from bittersweet chocolate and brushed with edible gold dust to create a stunning effect.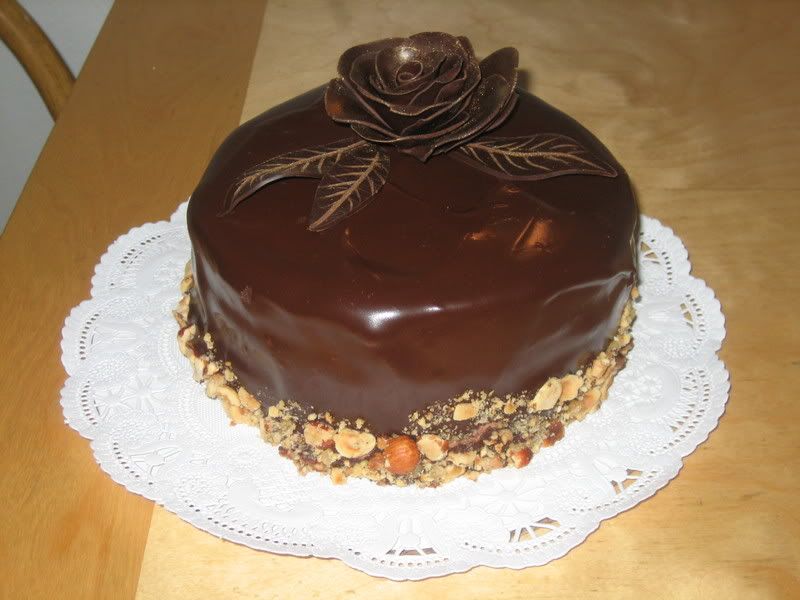 The cake was greatly appreciated-- both visually and in taste-- and even the rose was devoured!
In the next few weeks we will turn our attention to a multi-course
degustation
event we were fortunate enough to be commissioned to create in Boulder, Colorado. The menu allowed us to highlight local ingredients, staying true to our culinary aesthetic. We created some exciting new foods, which we are eager to share with you. Be sure to check back!