Orenji is pleased to annouce the arrival of the 2008 Winter Holidays Pricing Guide!

In this year's guide you will find delicious items from Holidays past, as well as many new desserts, pastries, scones, confections, and cookies for your holiday enjoyment!

To access the 2008 Orenji Winter Holidays Pricing Guide, visit the link below (or at the left):

2008 Orenji Winter Holidays Pricing Guide



To place an order, please send an email to: orenjicatering@hotmail.com or call jacob at 646.505.9794.
In this year's guide, you will find items (pictured clockwise, starting top left): our Pumpkin Scones, Chocolate and Pistachio Praline Bouche du Noel, Lemon-Blueberry and Almond Stuesal Tart, a variety of festive cheesecakes, hand-crafted chocolates, and Holiday Krispy Treats.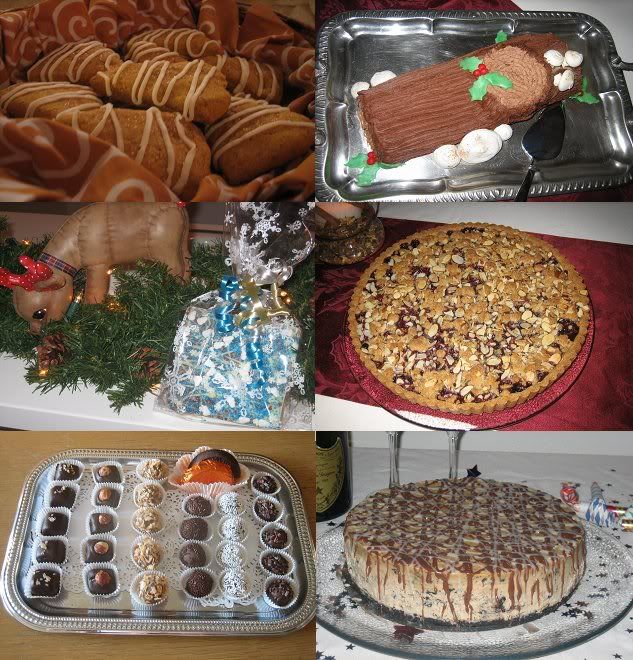 Of course, the most popular item we sell each year during the holidays are our Assorted Holiday Cookies-- This year, we have 38 varities planned. (Holiday cookies are sold by the pound. Each cookie is handcrafted to be bite-sized, and prepared with the finest ingredients, including imported Belgian chocolate. You can expect approximately 2 ½ to 3 dozen miniature cookies per pound, in thirty-eight varieties. )


We look forward to helping each of you celebrate your winter holidays... and wish you each a peaceful and happy holiday season!