We continue our review of the gourmet pizza birthday party with a complexly flavored pizza highlighting sweet and smokey flavors. This pizza started with a hand-stretched honey wheat crust, which we topped with a thin layer of locally produced wildflower honey and sage.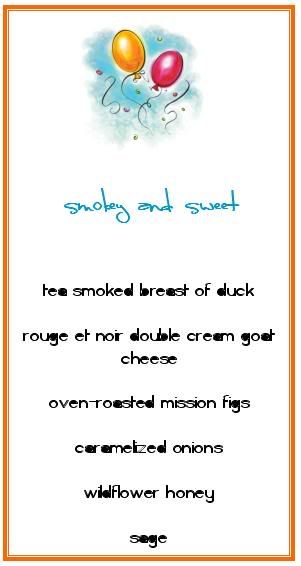 A layer of slow-caramelized red onions added additional sweetness to the pizza, which was nicely balanced with the smooth, creamy, and tangy flavors of double cream goat cheese. This goat cheese was semi-soft and mold ripened, similar to classic French cheese preparations like Brie or Camembert. The acid from the cheese reduced the sweetness of the honey, setting the stage for additional toppings.



Finishing the pizza was
rustically
sliced duck breast, which we first smoked over Earl Grey Tea. The smokiness of the cooking process, coupled with the spice of the tea mixture blended to create the perfect foil to our oven-roasted locally grown black mission figs. Texturally, the crispness of the crust, chewiness of the duck, and melting quality of the figs created a perfect gustatory experience!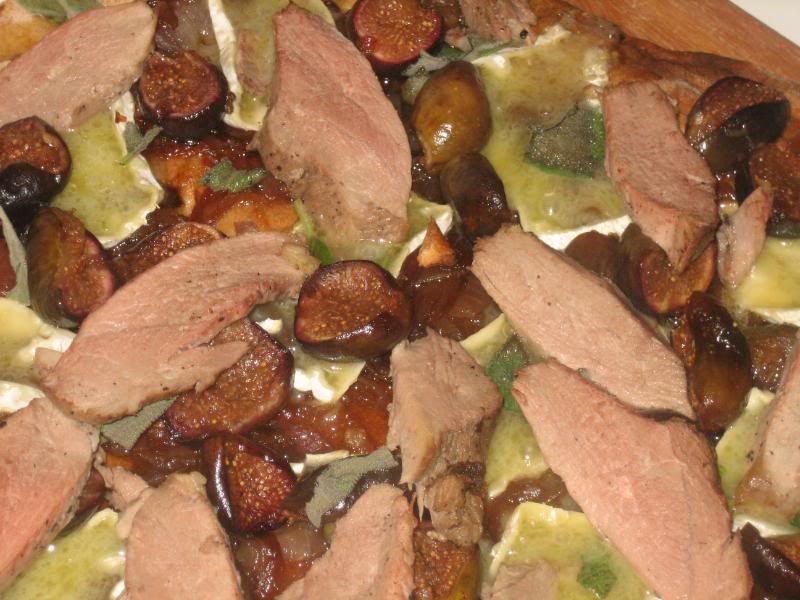 This is a pizza we would eat again and again, and certainly plan to incorporate (in some fashion) into future dinners we host. Check back tomorrow for yet another pizza variety created for this fantastic birthday party!