As we continue our review of the recently created Afternoon Tea Party baby shower, we pause to ask, "What is a tea party without tea cookies?" To answer that question, we created six varieties of bite-sized and flavor-rich tea cookies. Small and beautiful, we guarantee it is difficult to eat just one of each!

Our first cookie began with a classic Italian Anginetti cooked cookie dough, which we infused with Meyer lemon and Tahitian vanilla. Once piped and baked, these cookies puff into a light and airy citrus confection that melts in the mouth. We glazed each cookie with a simple cooked Italian frosting, rich with citrus flavors.





The second of our tea cookies is an orenji classic, and one of our most frequently ordered cookies-- Hawaiian Lavender Shortbread. This light and crumbly shortbreads are full of the essence of culinary Lavender grown on the volcanic slopes of Maui. Herbal and sweet, with the perfect shortbread texture, these cookies are both simple and complex. Rolled in lavender sugar, they are also quite eye-catching!



Linzer Tortes (or Linzertorte) are Austrian confections (named after the Austrian city of Linz) which combine a crumbly brown sugar and almond dough with the sweet/tart flavors of fruit-- typically raspberry or apricot. While traditionally a Linzer Torte can be made as a cake or cookies, we opted for the smaller version, filling ours with a raspberry filling made from juicy fresh raspberries, lemons, and vanilla. A top layer, with traditional heart-shaped window, completed these delectable treats!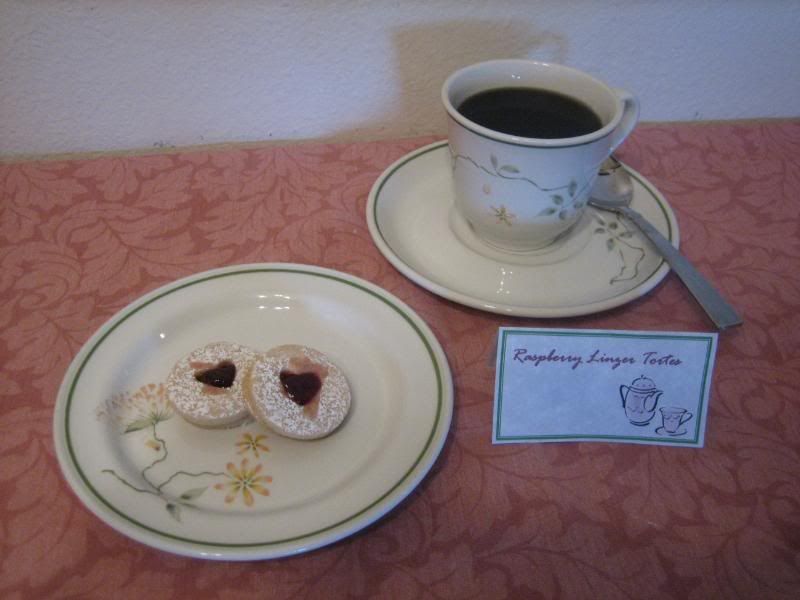 Some of our loyal readers may recognize the next cookie as a favorite from our 3 dozen varieties of winter holiday cookies created every year. Here at orenji, we like to refer to them as "log jams," given that they are baked in logs, filled with fruit preserves, and sliced only after they receive their festive glaze and decorations. Of course, these might be more aptly named "Vanilla shortbread fingers with fruit filling..." but where's the fun in that?

In this case, we created a number of flavors: apricot, lilikoi (passion fruit), mango, and guava, to name a few. Each was finished with a vanilla glaze and festive pastel decorations-- perfect for a baby shower!






A cookie first created for Valentine's Day a few years back returned for the Afternoon Tea baby shower event-- heart-shaped vanilla shortbread with Belgian milk chocolate and toasted coconut. Crunchy, smooth, and delicious-- with just a hint of the tropics-- these cookies are the perfect bite-sized snack to satisfy any sweet tooth!




The last of our six tea cookies is an Earl Grey Tea infused Madeleine with lemon glaze. Madeleines-- really more of a "cake" than a cookie-- are a French creation, baked in a classic shell-shaped pan. Our Madeleine batter was infused with the essence of Earl Grey Tea and lemon zest prior to baking, resulting in a deep, rich spicy flavor. The lemon glaze brought both acid and sweetness to the light "cakes," creating a perfectly balanced accompaniment for coffee or tea.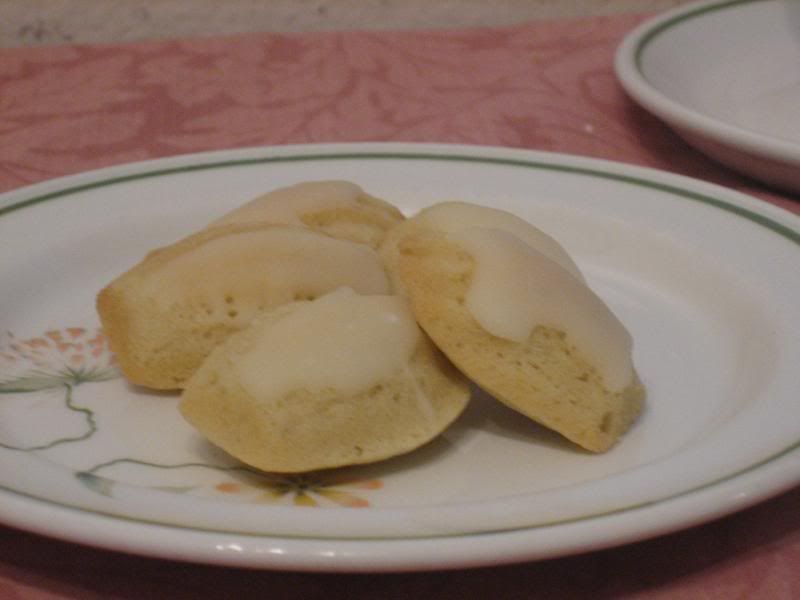 All in all, the focus of a tea party should be on the tea cookies. In this case, we think the selection of six that we created was a perfect focal point for a festive afternoon shower. In our next post, we'll discuss our trio of truffles created for the same event! Be sure to check back.