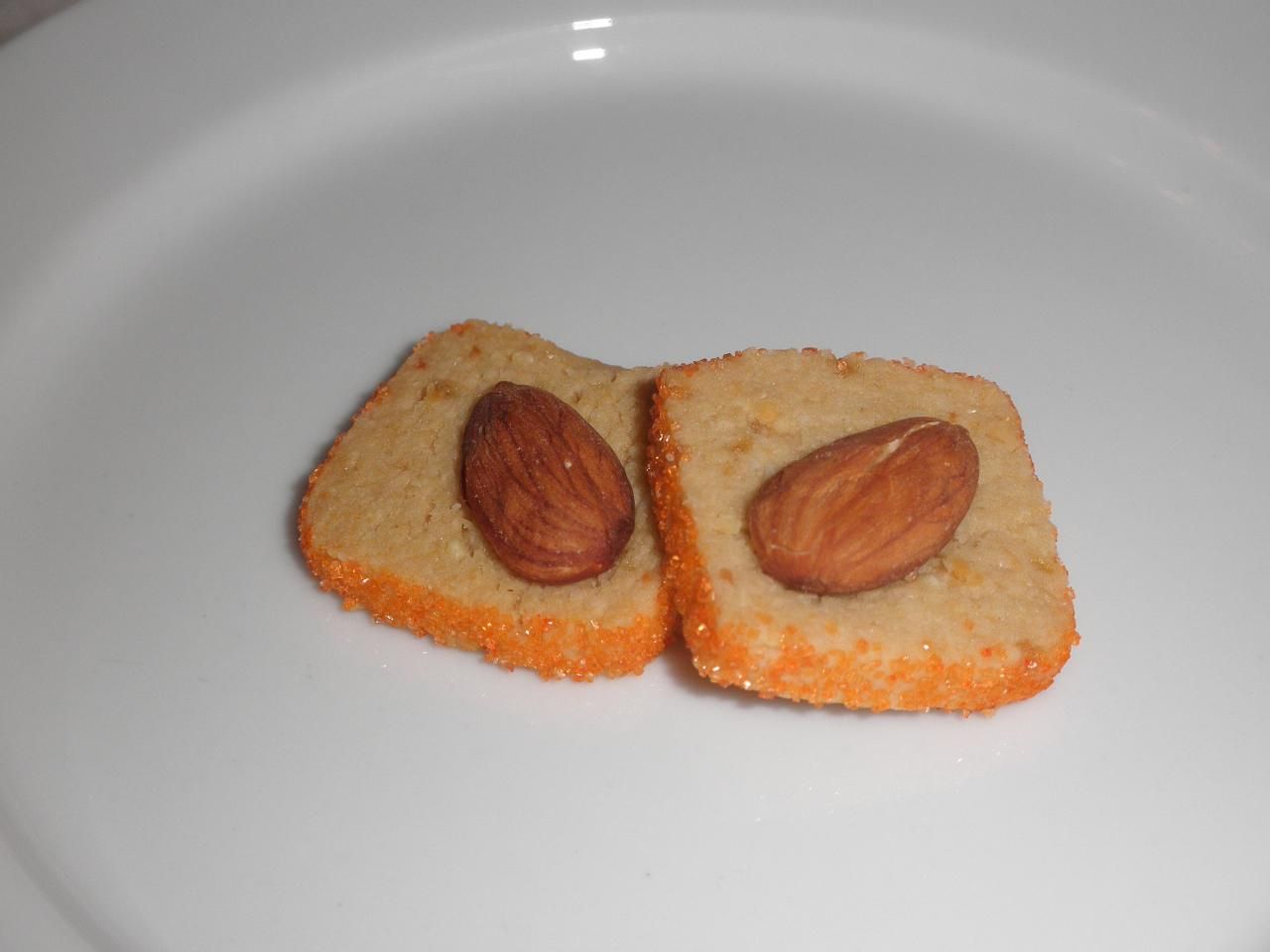 We continue our celebration of the
25th Anniversary of

orenji

Assorted Holiday Cookies
with a "sneak peak" at the fourth of our "featured cookies" for 2010!
Each year, we preview five or six new varieties of cookies, looking for flavors and ingredients that we haven't previously used. This year we looked to incorporate some new, locally produced ingredients: wildflower and orange blossom honey!
Our
Wildflower Honey and Almond Shortbread
begins with a traditional shortbread recipe, substituting locally produced wildflower and orange blossom honey for the sugar. For textural contrast and a depth of flavor we added salted Marcona almonds, which give these sweet cookies a slightly salty finish. Rolled in orange sugar, and garnished with whole almonds, these cookies are a pretty, yet simple, reminder of the importance of supporting our local farmers!
Like what you see?
It's not too late to order for local delivery! Find our Assorted Holiday Cookies in 41 varieties, as well as a host of delicious holiday treats, breakfast pastries, and whole desserts on our 2010
Winter Holiday Pricing Guide
, available now by clicking
here
!
Not on the orenji mailing list?
Press the button on the left-hand sidebar, enter your information, and you will receive our future (safe and secure) marketing emails, pricing guides, and updates.