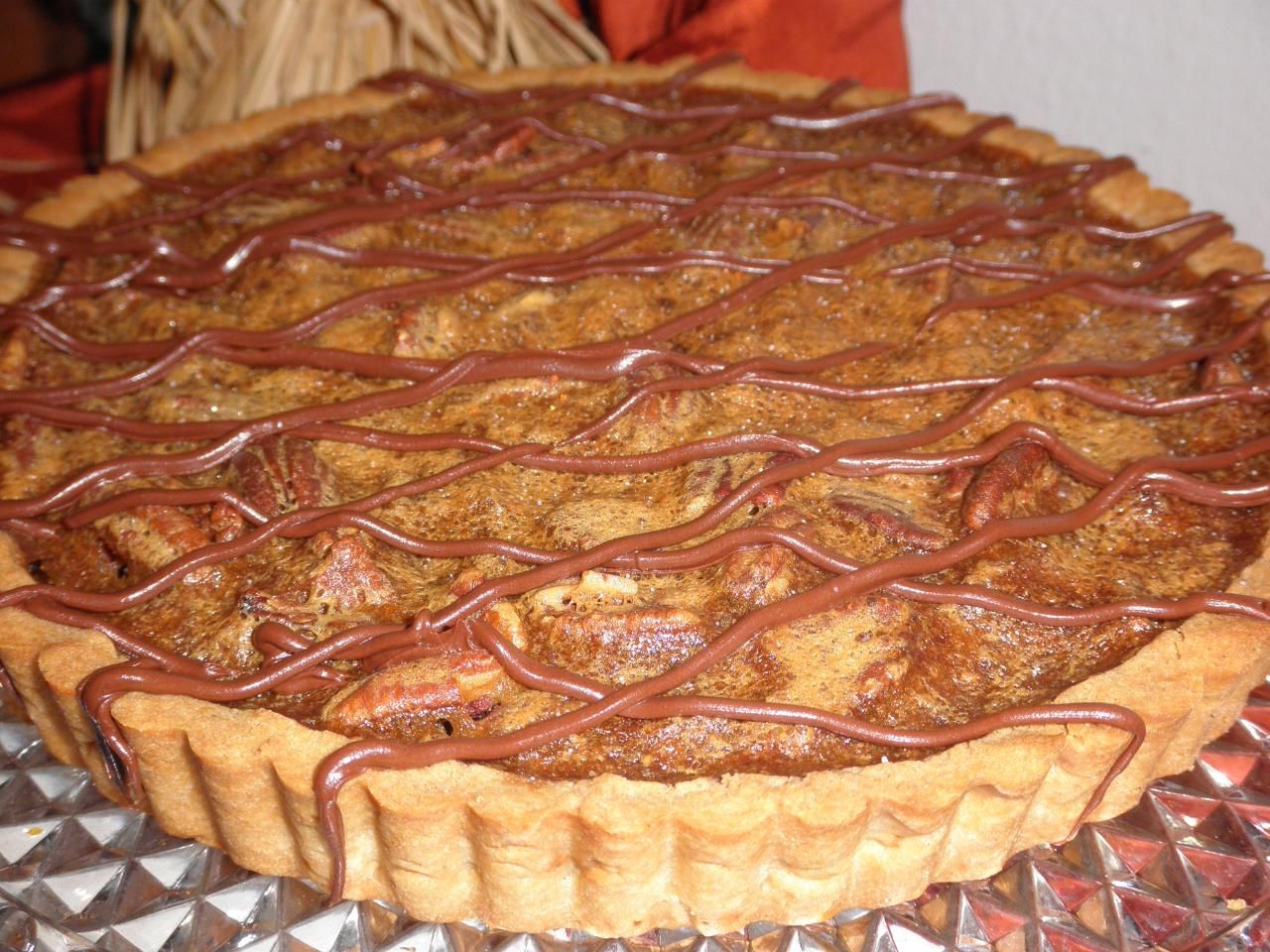 Looking forward to the 2010 Winter Holidays, we created some new and exciting items for our
Winter Holiday Pricing Guide
(available by clicking
here
).
One of these new additions is another delicious dessert perfect for your holiday meal: A Caramel Bourbon Pecan Tart with Bittersweet Chocolate. Rich and gooey, this sweet finish is redolent with the scent of Bourbon, and accented with the bitterness of Belgian chocolate.
We start with our signature orenji tart crust—buttery, flaky, with just a hint of chili and cinnamon. We fill the crust with a brown sugar and bourbon based caramel, rich and dense, scented with Tahitian vanilla. Into that filling we fold toasted pecan halves, until they are overflowing the tart shell!
Once baked, a drizzle of the finest Belgian chocolate awaits this luscious tart. We bet you'll want a second slice!
Like what you see?
It's not too late to order for local delivery! Find our Assorted Holiday Cookies in 41 varieties, as well as a host of delicious holiday treats, confections, breakfast pastries, and whole desserts on our
2010 Winter Holiday Pricing Guide
, available now by clicking
here
!
Not on the orenji mailing list?
Press the button on the left-hand sidebar, enter your information, and you will receive our future (safe and secure) marketing emails, pricing guides, and updates.