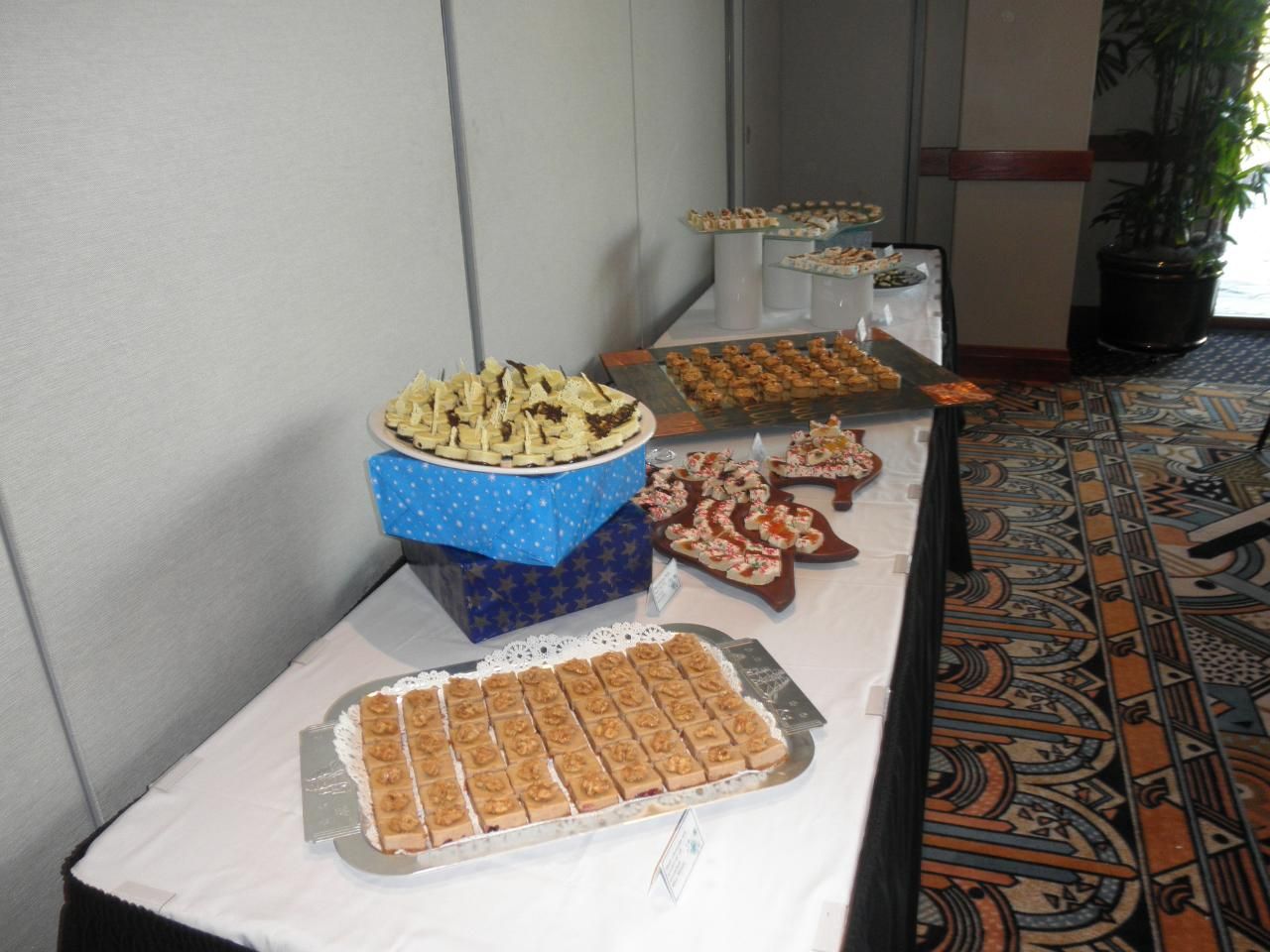 Looking forward to the 2010 Winter Holidays, we created some new and exciting items for our Winter
Holiday Pricing Guide
(available by clicking
here
). Of course, we have been busy providing sweets for events as well!
This year, we were pleased to contribute to the holiday party for a local agency, and created seven individual desserts to celebrate this festive season! In today's post, we will discuss two of these individual desserts—two cookies; tomorrow, two cheesecakes; and on Tuesday, we will finish up with the remaining three- two cakes and one tart!
Nothing says the holidays like our bite-sized cookies, but for this event, we made them a bit larger! We featured two of our favorites:
Belgian Bittersweet Chocolate and Hazelnut Truffle Fudge Swirls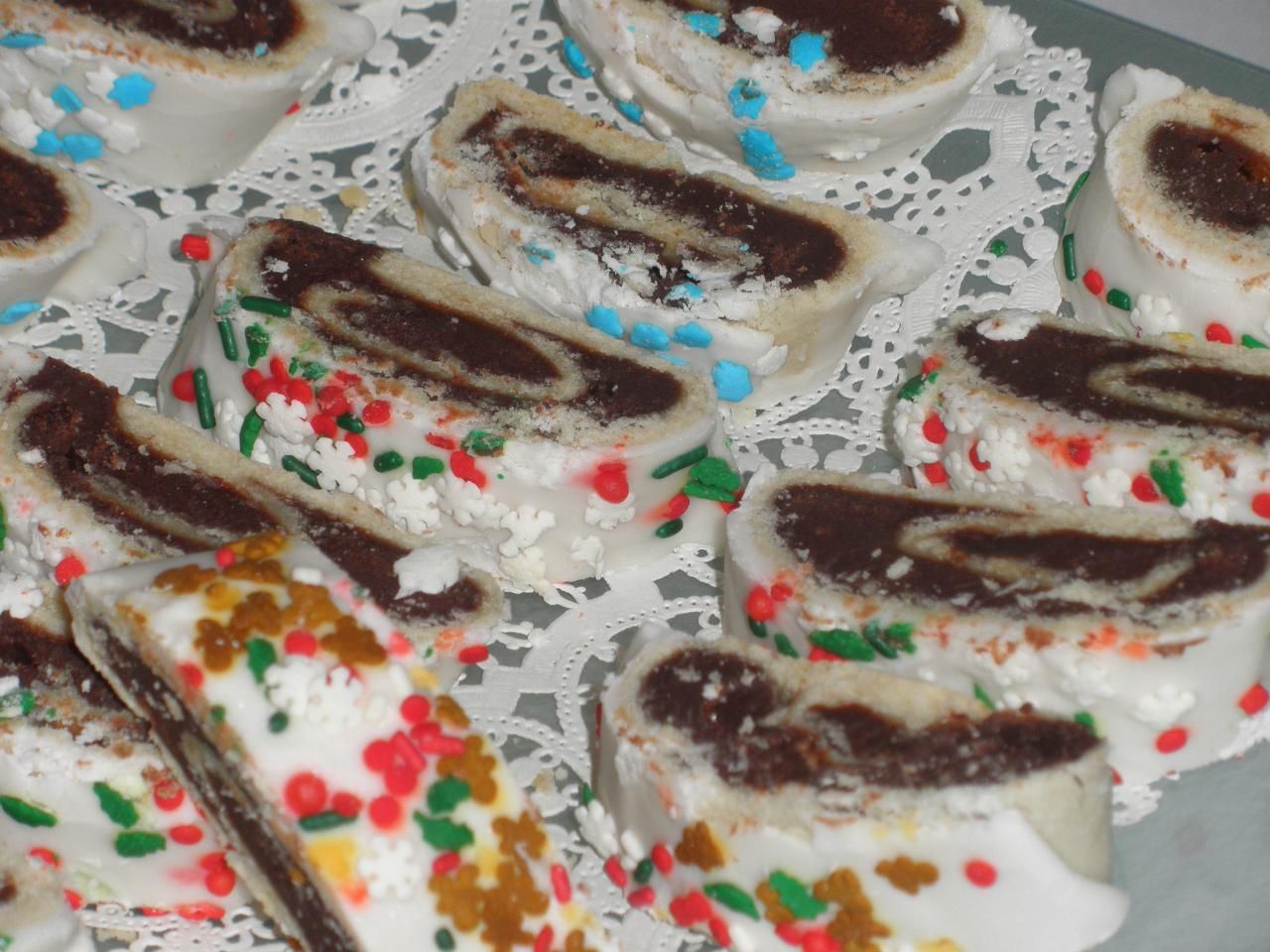 Vanilla Shortbread Fingers filled with tropical fruit fillings and frosted with a sweet vanilla frosting.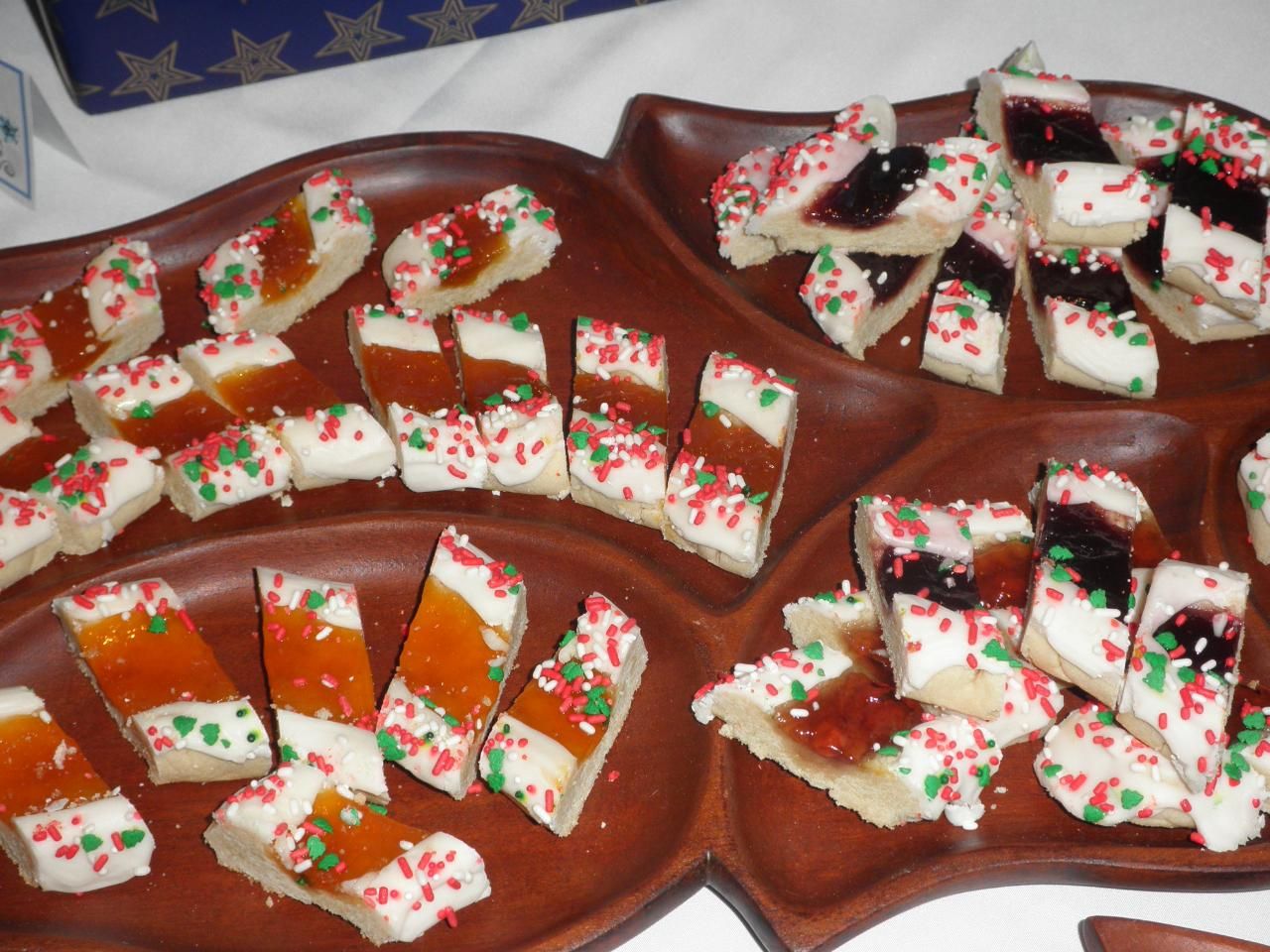 The shortbreads were filled with pineapple, pomegranate, apricot, raspberry, mango, guava, and passion fruit (lilikoi) fillings! Both varieties of cookies were decorated with festive holiday sprinkles, setting a fun and whimsical mood!
Tomorrow, we'll take a look at cheesecakes!
Like what you see?
It's not too late to order for local delivery! Find our
Assorted Holiday Cookies
in 41 varieties, as well as a host of delicious holiday treats, confections, breakfast pastries, and whole desserts on our
2010 Winter Holiday Pricing Guide
, available now by clicking
here
!
Not on the orenji mailing list?
Press the button on the left-hand sidebar, enter your information, and you will receive our future (safe and secure) marketing emails, pricing guides, and updates.