We recently had the pleasure of preparing a "dessert feast" for a local company, for their employee holiday party. We created a sizable buffet of whole and individual desserts, cookies, candies, and truffles. There was so much variety, it will probably take us a few posts to review it all... so, be sure to check back!

This post will focus on three of the whole desserts created. The first (pictured above and below) was a spiced and caramelized pear tart. The pears, slow roasted with vanilla and brown sugar, sat atop a creamy baked almond custard layer. A flaky buttery pastry crust provided the base of this delectable and festive dessert, with leaf cutouts and crunchy white sanding sugar finishing the top. This was one of the first desserts to be finished, and people were asking for more! It was so popular, we have added it to our 2009 Winter Holidays Pricing Guide, so that others can enjoy it as well!





Nothing says the winter holidays like gingerbread. Our gingerbread is quite traditional, although (of course) it contains on orenji twist of sorts. We start with both fresh and crystallized ginger, to which we add plump blueberries and a hint of balsamic syrup. Taken together, the brown sugar and molasses, coupled with the holiday spices, ginger, and blueberries create a deliciously moist and flavorful gingerbread. It's perfect on it's own, or with a traditional vanilla sauce. Either way, you can't stop at just one piece!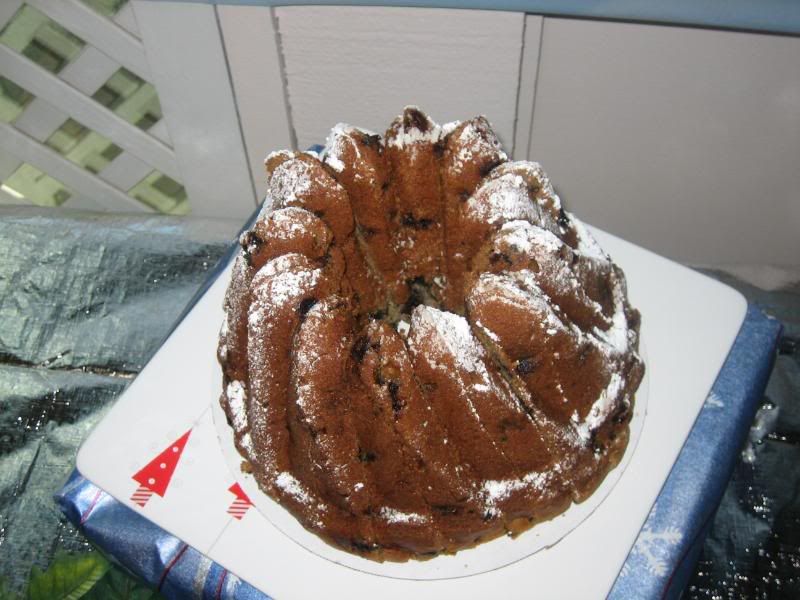 The last of three desserts reviewed today is a cheesecake. Here at orenji, we're known for our cheesecakes. Moist and creamy, dense and flavorful, orenji cheesecakes are like no other! This particular cheesecake is our "midnight cookies and cream" cheesecake-- a coffee flavored base packed full of chocolate cookie crumbs. A rich chocolate crust adds texture, and Kahlua-infused bittersweet ganache provides a burst of flavor! Despite being so rich, it's hard to stop eating this delectable dessert!