The winter holidays are upon us... and everywhere you look there are the sights and sounds of Christmas. The smells of Christmas are upon us, as well, as here in the orenji test kitchens we are creating new flavors of cookies for inclusion in our holiday assortment!

Last year, we created 35 varieties of assorted holiday cookies, available for purchase by the pound! This year, we are setting our sights on 40 varieties. Two of the newest additions to the orenji holiday cookie family are Meyer Lemon and Cracked Tellicherry Pepper Shortbread and Chai Crescents.

These flaky and crumbly cookies are delicately infused with black tea and chai spices-- cardamom, cloves, white pepper, nutmeg, and many more. Rolled in sugar hot out of the oven, the crunchy texture and fragrant aroma of spice had our noses and mouths happy and wanting more! These will definitely be a recurring character in our holiday cookie drama!



Fragrant zesty Meyer Lemon shortbread, speckled with smooth cracked Tellicherry Pepper create a sweet, tangy, and spicy cookie which is both unique and delicious. Pretty to look at, crunchy, and flavorful, these cookies are a welcome addition to any assortment, ours included!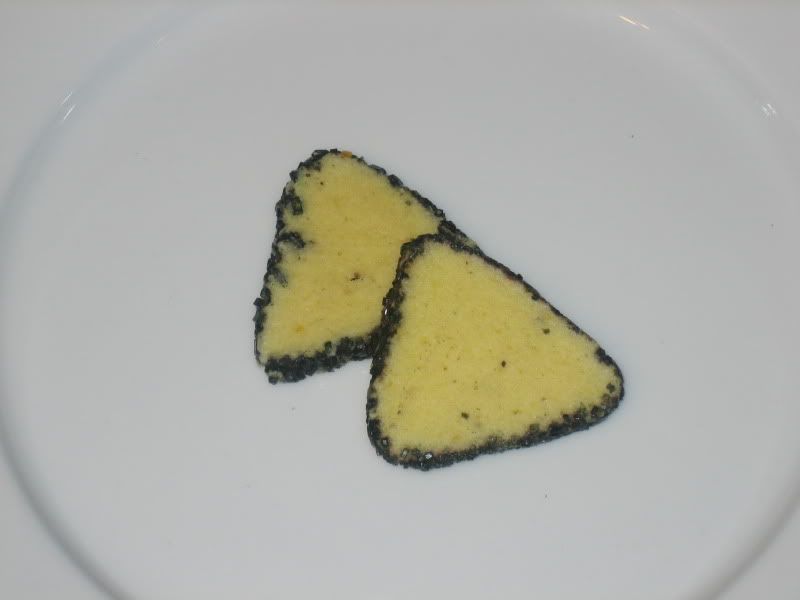 We look forward to your feedback on our new cookie varieties. If you are interested in ordering cookies by the pound, please do so early, as given the demand, quantity may be limited this year! For more information on assorted holiday cookies, as well as other

orenji

holiday offerings, please view our pricing guide, accessible on the left hand menu of our blog.
Happy Holidays!