We continue our review of the orenji Holiday Dessert Buffet we recently created. In this post, we examine three more specialty creations-- two individually sized tarts, and one delicious cheesecake!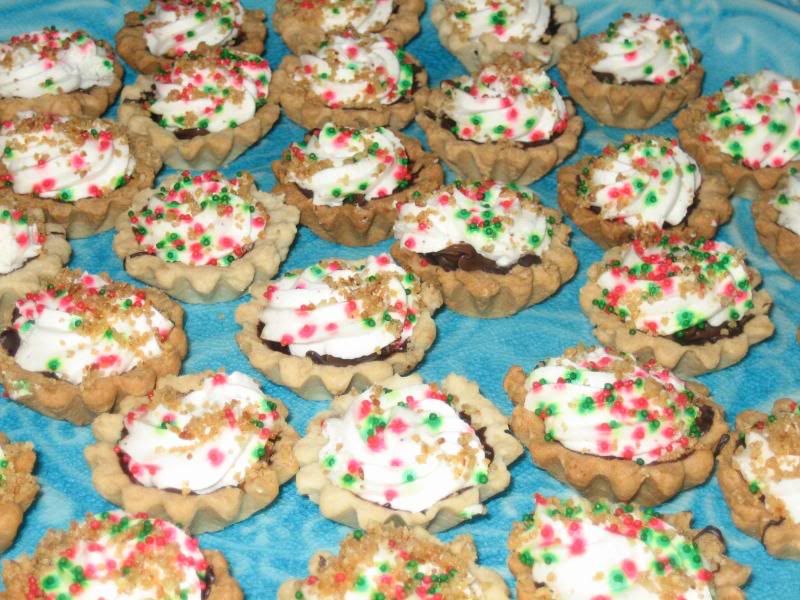 The first of the three are individual tartlets-- a crisp and buttery flaky pastry dough, rich with vanilla, was filled with a smooth and creamy Belgian milk chocolate and eggnog ganache. Topped with a light rum-scented chantilly cream and pistachio praline, these tartlets were rich and festive for the holidays... made even more so by a light sprinkling of holiday-themed sprinkles!
The second dessert reviewed in this post is one of our most requested cheesecakes. This is a recipe that we created back while we were based on the Upper East Side of Manhattan, resulting from our on-going love of Japanese culture. We took a classic
orenji
white chocolate cheesecake recipe and infused with Japanese Matcha green tea-- a powdered, sweetened green tea with a deliciously mossy and herbal taste. For contrast, we added a bit of spicy cardamom and a deep chocolate crust. Together, this cheesecake is light, not too sweet, and the perfect ending to a meal, whatever the season!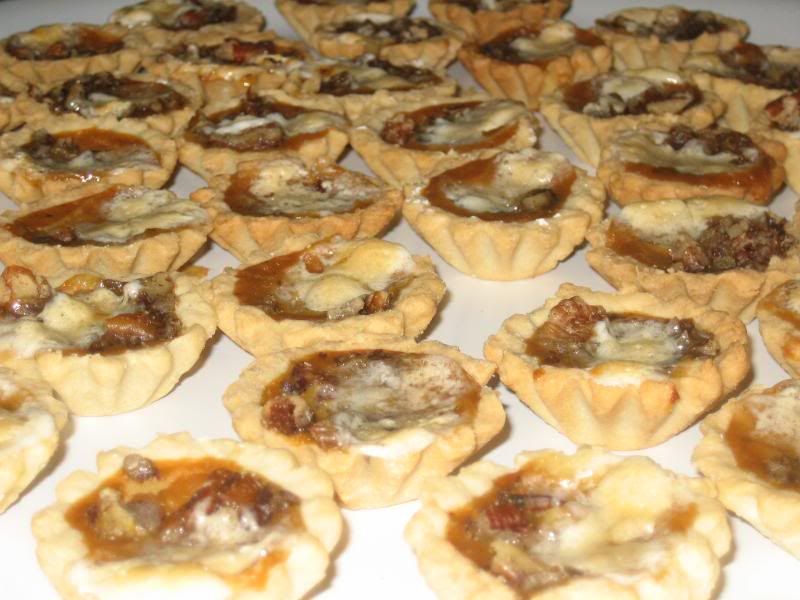 The last of the three desserts we are reviewing today was a new creation for us at this party-- since that time, we have sold many of these in a larger (full dessert) size. A crispy buttery crust with a hint of chili powder for depth, is topped with a creamy freshly roasted a mashed sweet potato filling. Lightly scented with vanilla and cinnamon, this filling is topped with toasted pecans and miniature marshmallows, which caramelize during the baking process. All in all, it's a smoky and gooey tart, which is a sure crowd pleaser!
More desserts from our Holiday Dessert Party to review-- be sure to check back!