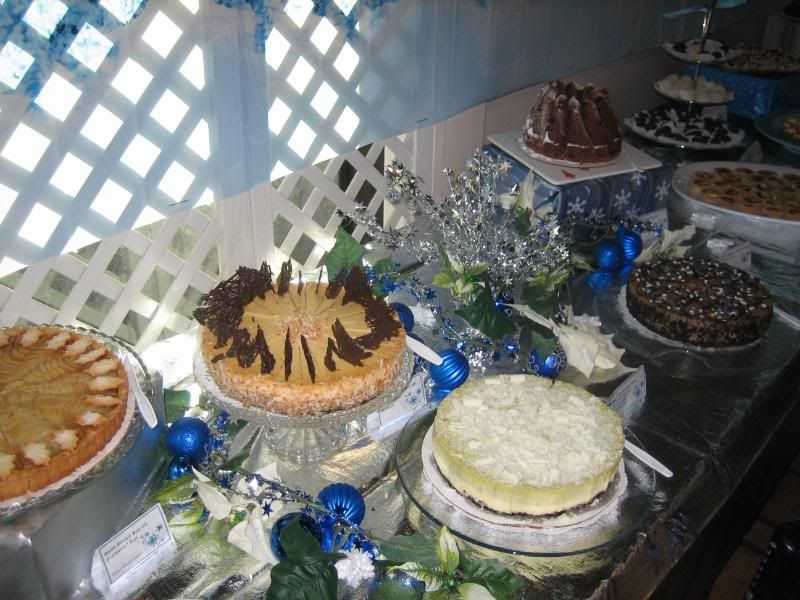 We conclude our review of the
orenji
Holiday Dessert "Drop-In" Party with a look at the many varieties of holiday cookies we created. Many of these cookies are holiday traditions here at
orenji
-- and most of them you will have heard about before if you have been following this blog. Just the same, here they are, in all their holiday delectableness!
Cranberry, Crystallized Ginger, and Toasted Pecan Shortbread with White Chocolate

Viennese Shortbread with Mocha Buttercream and Bittersweet Chocolate

Bittersweet Chocolate-Dipped Peanut Brittle Fingers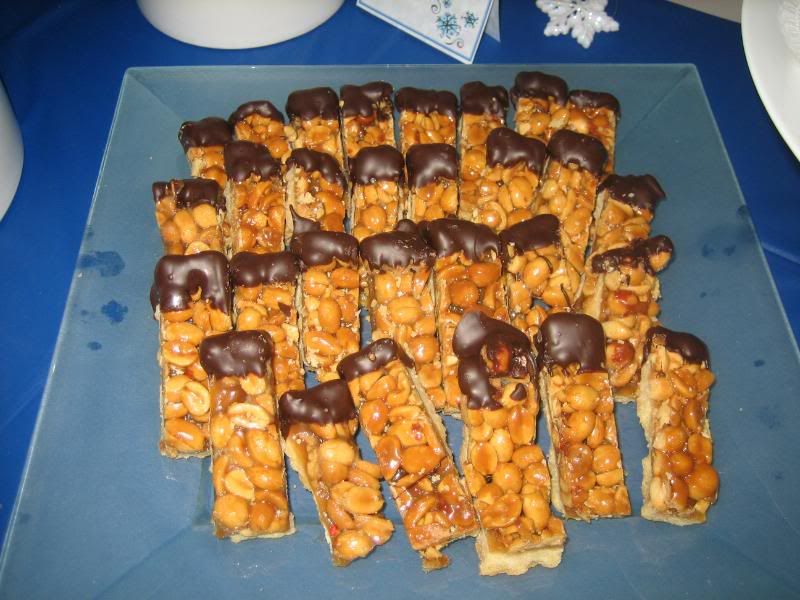 Pine Nut and Pistachio Brown Sugar Biscotti with White Chocolate

Toasted Coconut Shortbread with Milk Chocolate

Triple Chocolate Biscotti with Dried Cherries and Hazelnuts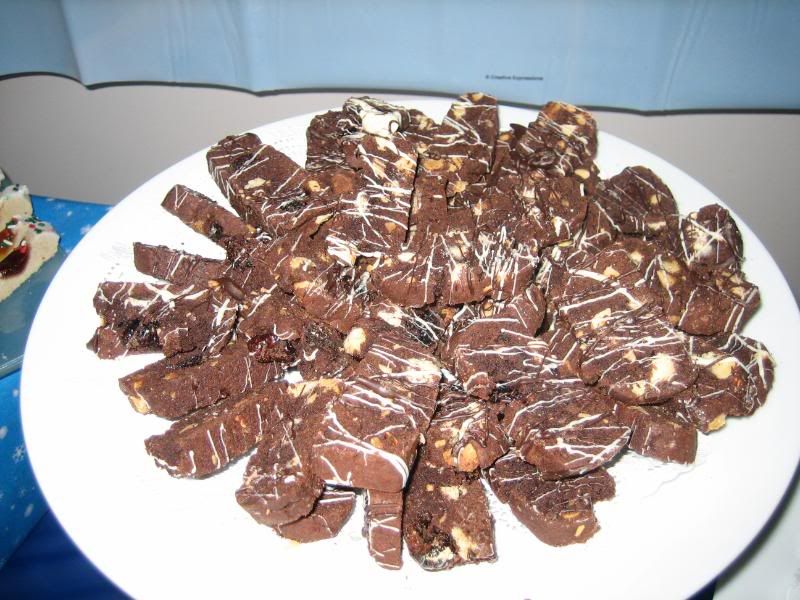 Chocolate & Hazelnut Swirls

Tropical Log Jams

Buttery Walnut Dreams

Apricot, Orange, and Almond Shortbread Bars

Vanilla and Cardamom Press Cookies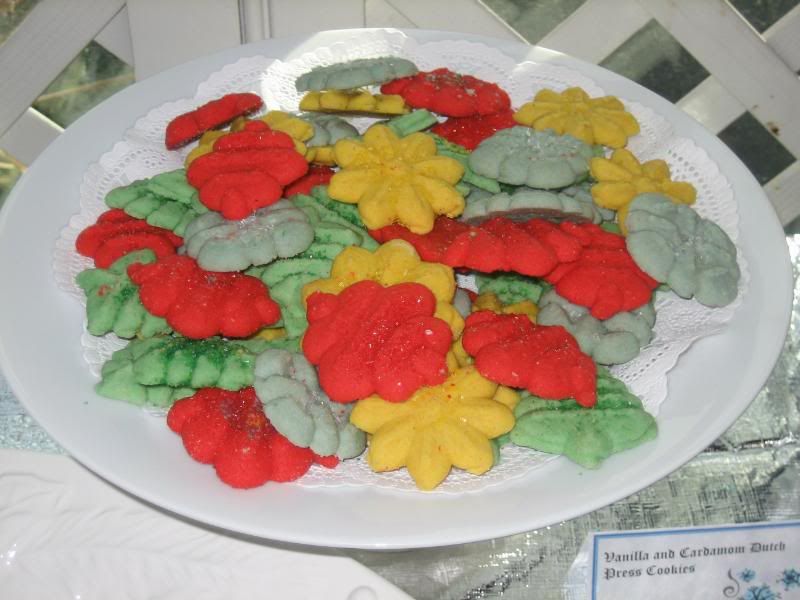 In our next posts, we'll take a look at some more holiday treats prepared this year! Keep reading!