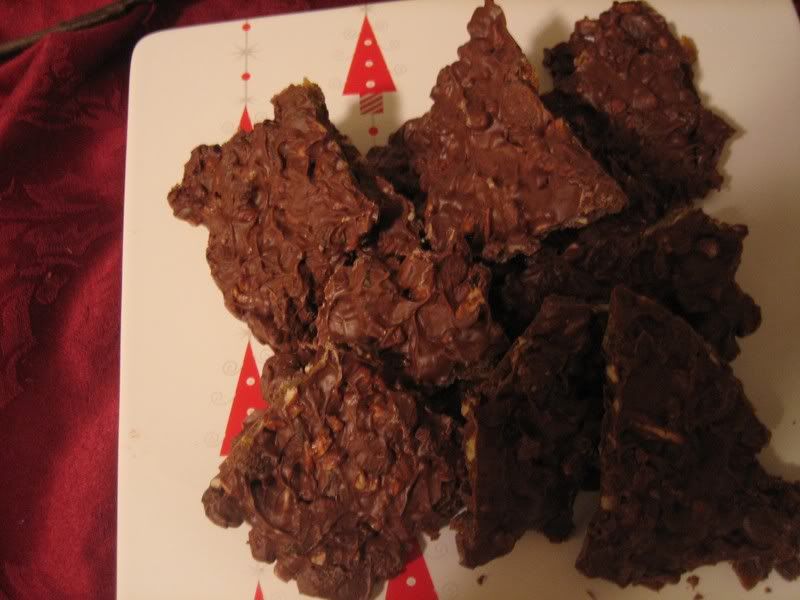 On the sixth day of Christmas, orenji catering made for me...


Here at orenji catering, we love working with chocolate-- especially to create simple and fresh flavor combinations. Our fifth treat of Christmas was prepared for a dear friend and client, who was recently lamenting the dearth of good milk chocolate-based fruit and nut confections available in local stores. In response, we ran to the orenji kitchens, and this deliciously over-loaded bark resulted.

The finest Belgian milk chocolate plays host to plump golden raisins and oven-toasted fresh pecans-- with just a hint of vanilla and Indian spice mix, garam masala for depth of flavor. This fruit and nut bark is a sure crowd pleaser!





We promised chocolate for today... but what of tomorrow? You'll have to check back to see what we've been up to, when the 12 treats of Christmas 2007 continue.