We love autumn, here at
orenji
catering. We love the flavors and feel of the season. We especially enjoy dried fresh fruits, which are commonly available in the fall and winter months... and what better compliment to dried fruit than chocolate!
As autumn is a time of
thankfulness
, we took the opportunity to thank our clients from previous years with a gift of chocolate-enrobed fall fruits. In order to do that, we created five fruit and chocolate creations, each designed to tickle the
taste buds
!
Together, they created a deliciously beautiful platter of sophisticated treats...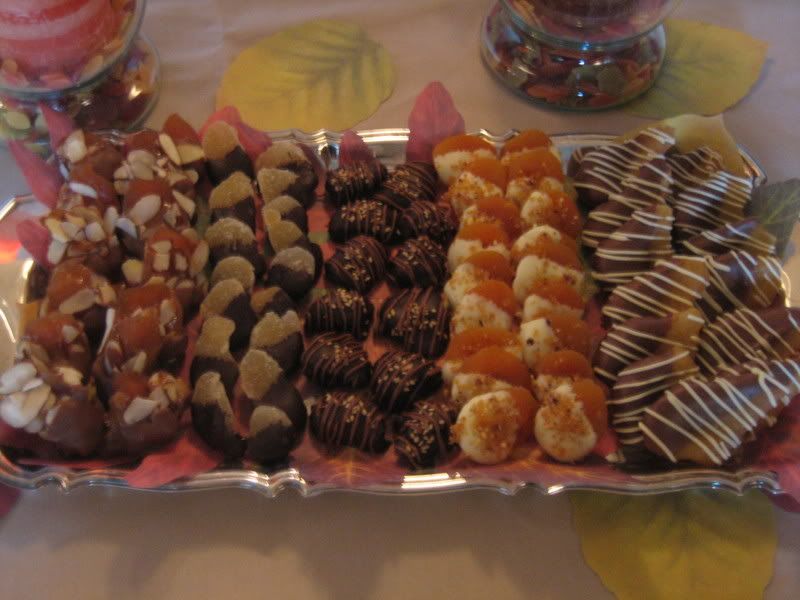 The first of the five confections was a hand-candied ginger slice, dipped in the finest Belgian bittersweet chocolate. The sweetness of the sugar, the heat of the ginger, and the smooth bitter flavors of chocolate mingled well to create a taste explosion, both balanced and exciting!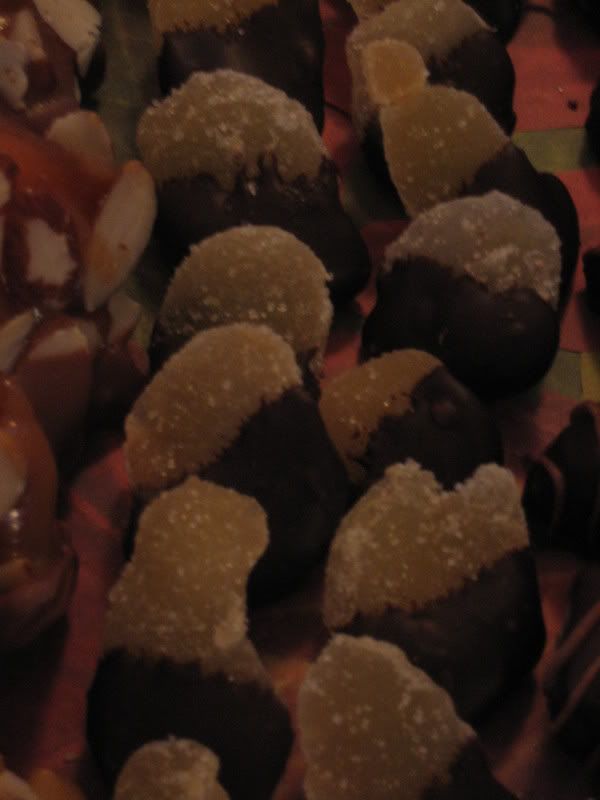 The second confection started with candied Fuji apples, which we dipped in a home-cooked butter and cream sea salt caramel, rolled in toasted slivered almonds, and finished with smooth Belgian milk chocolate. The chewy fruit, crunchy almonds, and
smooth
caramel and chocolate created a flavorful and texturally diverse sweet morsel.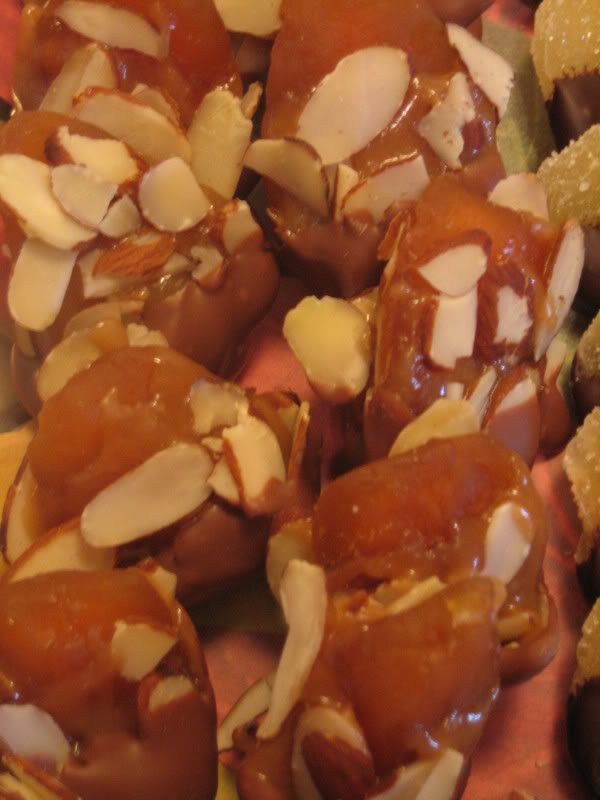 Our third dried fruit and chocolate creation began with plump dried apricots, which we dipped in smooth and creamy Belgian white chocolate. Hand candied and ground hazelnut praline was sprinkled over the fruit to provide a dark and crunchy contrast to the the sweet fruit and creamy white chocolate.

Confection number four began with our hand-candied whole figs (see previous posts), which we enrobed in Belgian bittersweet chocolate. A sprinkle of toasted sesame seeds and a drizzle of milk chocolate completed this-- our favorite-- confection. The sweet fig and bitter chocolate, paired with the unique taste and crunch of sesame, was balanced and unlike anything else!

Our
last
of the five confections was a beautiful dried
comice
pear half, dipped in Belgian milk chocolate and drizzled with white chocolate. Both beautiful and rich, these are the perfect snack, treat, or
mignardise
after a meal!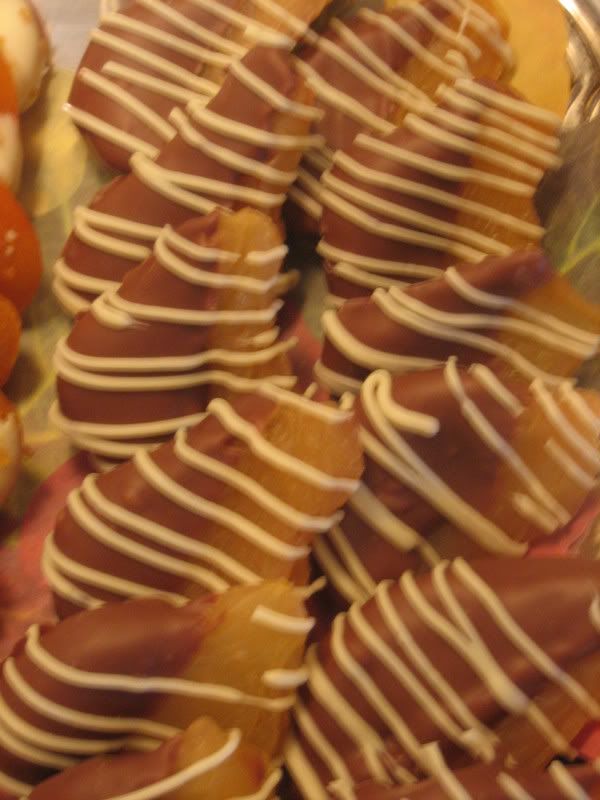 We packaged the treats for mailing to our mail-order clients in small boxes for shipping.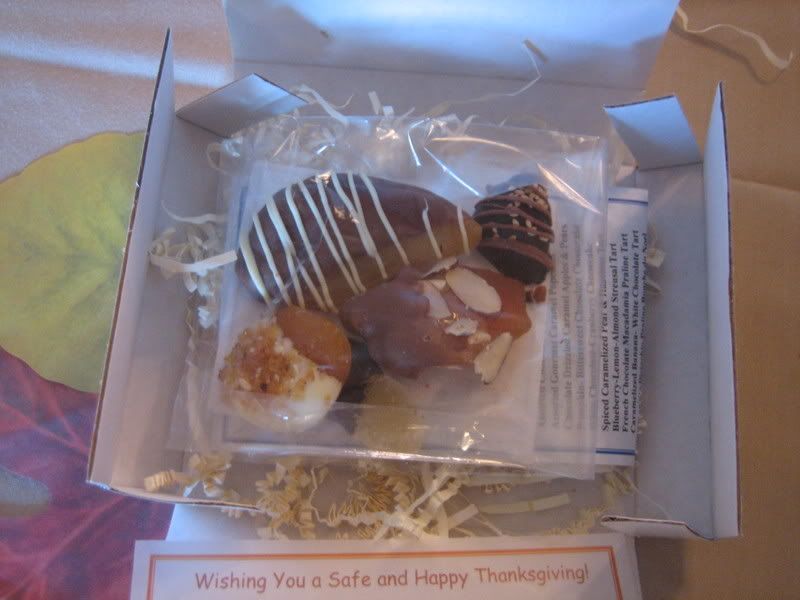 Local clients received thank yous personally, in tiny craft bags tied with festive orange ribbon.
To all our friends, clients, and readers... thank you for a wonderful year at
orenji
catering!