On the third day of Christmas, orenji catering made for me...



Here at orenji catering, we have always enjoyed the simple flavors of graham crackers enrobed in chocolate-- whether it be bittersweet or milk chocolate. In this case, for the third treat of Christmas, we prepared delicious organic graham crackers, and enrobed them in the finest Belgian bittersweet chocolate. They were then drizzle decoratively with milk and white chocolates, and finished with attractive holiday decorations.






Delicious and beautiful to look at:





A treat fit for any child... or adult for that matter!





We sold them by the dozen this year, packaged in attractive snowflake cellophane bags, snug inside golden candy boxes with red ribbons!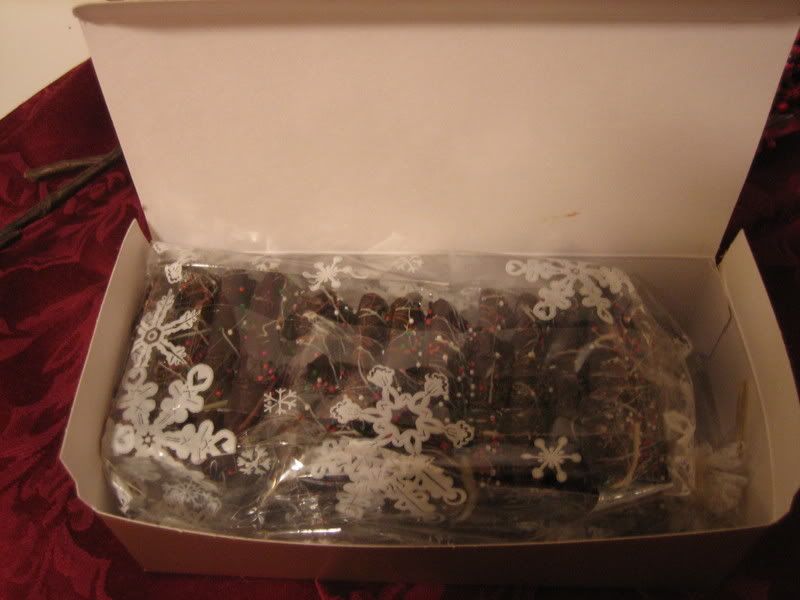 A perfect holiday gift! We would be happy to receive it. What will the fourth treat of Christmas 2007 be? Find out tomorrow, only at www.orenjicatering.blogspot.com!