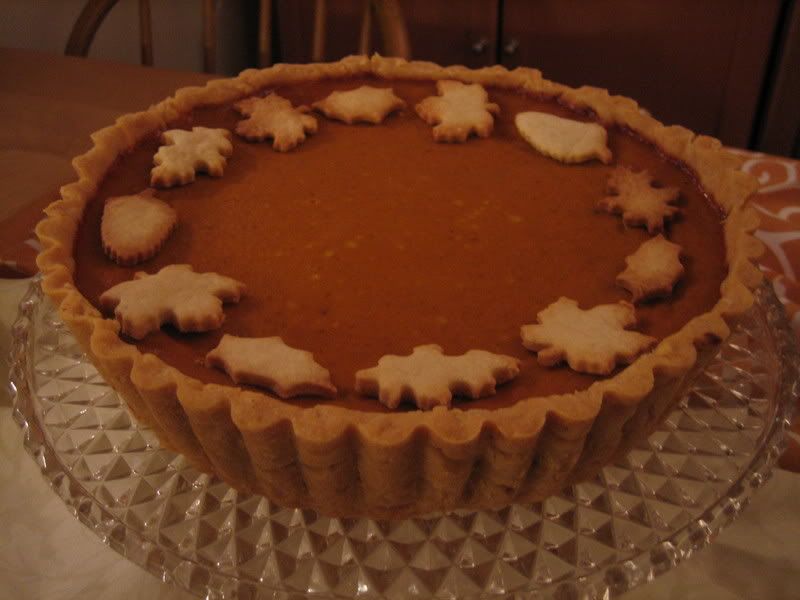 When we were asked to create a pumpkin pie for a friend and client, we were a bit puzzled... how to take classic pumpkin pie and re-imagine it with an 'orenji twist?' That was our challenge... and as always, when challenged, we head to the orenji test kitchens!

What developed, in the end, was a delightfully rich and thick pumpkin pie, infused with the fresh ground spices and brown sugar caramel.

But first, we discuss the crust... Because pumpkin pie is oftentimes sweet and cloying, we wanted to create a crust that would cut the sweetness of the custard, and offer a striking contrast, while enhancing flavor. To that end, we opted to make a lightly sweetened pie crust which we added the scent of chili powder to. The heat of the chilies added a deep layer of taste to the pie which worked in concert with the sweetness, while not overpowering it!





The custard itself began with a brown sugar caramel which was slowly cooked to increase its dark-- almost bitter-- flavor. To the caramel, the freshly roasted and pureed sugar pumpkin, freshly ground cinnamon, nutmeg, and cloves, and Madagascar vanilla paste were added (along with the other components of a good custard... eggs, cream, etc.). The smooth and balanced filling was baked in a quiche pan to create a deep, thick pie, which we decorated with sugar cookie leaf cut-outs.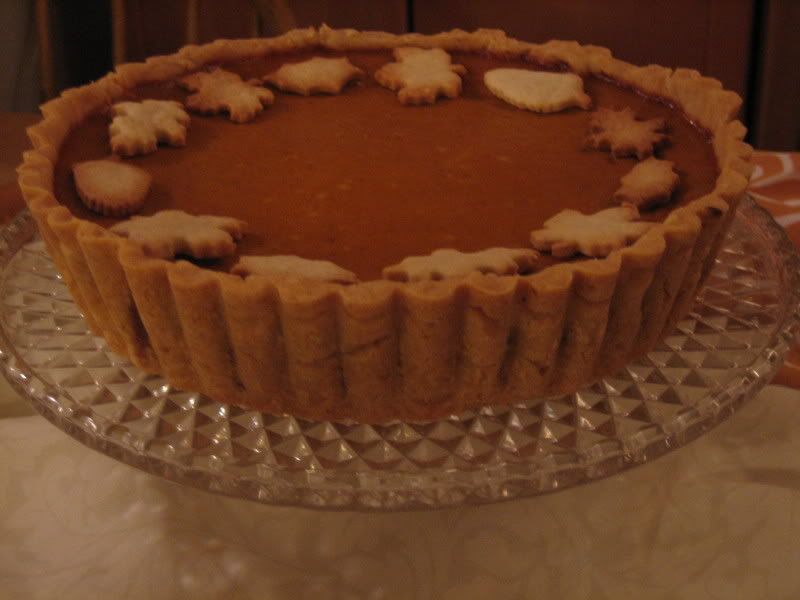 All in all, it was a deliciously complex and balanced pumpkin pie-- not too sweet or cloying, and rich with autumn flavors! This is a recipe that we will make again, when next we are called upon to create a fantastic pumpkin dessert!





More coverage of holiday desserts and sweets (including cheesecakes, tarts, and scones) to come.... Keep checking back!