We have recently been receiving many orders for breakfast and brunch-type pastries (see previous post regarding our delicious vanilla, pear, and crystallized ginger breads and muffins). Our favorite of the breakfast pastries here at
orenji
catering, however, has to be the scone. Scottish in origin, scones are bread-like breakfast snacks that are generally made with wheat or oats, and
leavened
with baking powder. Slightly sweet, and quite moist when they come from our kitchen, they are a delicious way to start the day... and the perfect
accompaniment
to tea or coffee!
The scones pictured in this blog are spiced pumpkin-- our favorite. We started with sugar pumpkins, which we roasted in the oven to gently caramelize the sugars in the flesh. Once roasted and pureed, the pumpkin was spiced with fall and winter spices-- cinnamon, nutmeg, cloves, and fresh ginger. Along with vanilla, these flavors contributed to a deliciously moist scone!
We're told by the friend and customer who ordered these particular scones that the intention was to bring them to family for the holidays... but they never made it that far!
A simple vanilla-infused confectioner's glaze adds contrast and a slightly sweet flavor to the scones.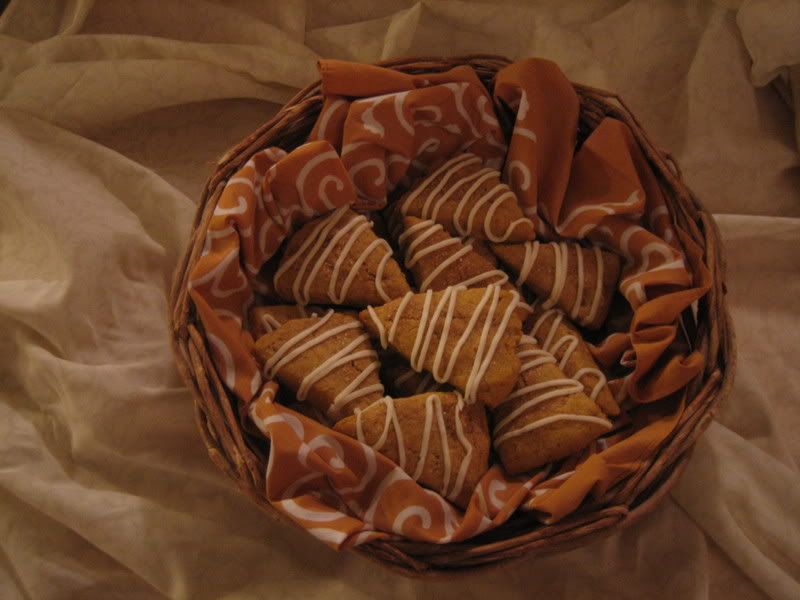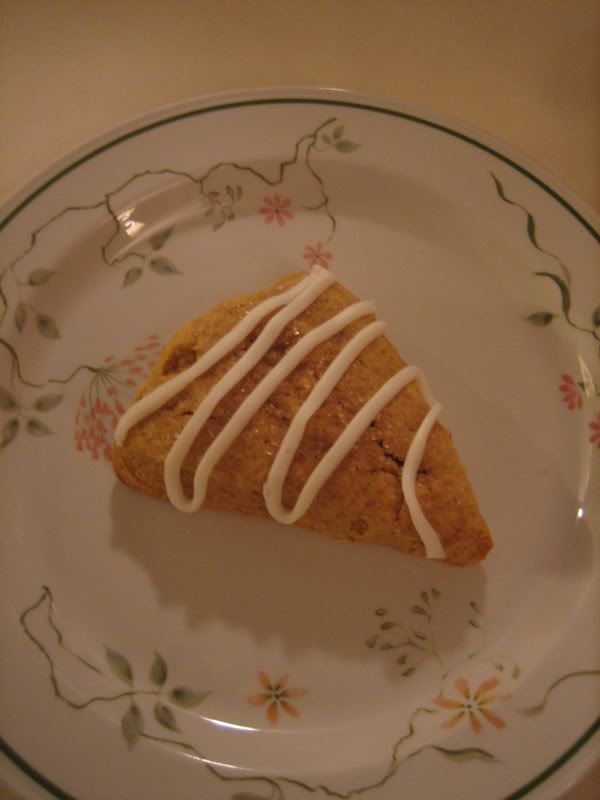 More holiday desserts and pastries to come. Be sure to keep checking back!