One of our most recent holiday creations was prepared for a friend and client who's husband loves chocolate cake. In response to her order, we set out to make the richest, most delicious chocolate torte that we could... and this was the result.
We started with a bittersweet chocolate cake, into which we ground cocoa nibs for richer taste and texture. Divided into four layers, a milk chocolate French
buttercream
filled the layers and covered the dense cake.
To create a textural and taste contrast, we prepared a bittersweet chocolate truffle layer, infused with Vermeer Dutch Cocoa liqueur. This truffle filling was placed in the middle-most layer of four. Smooth and creamy, the truffle layer was a rich and delicious addition to the dark cake and milky
buttercream
.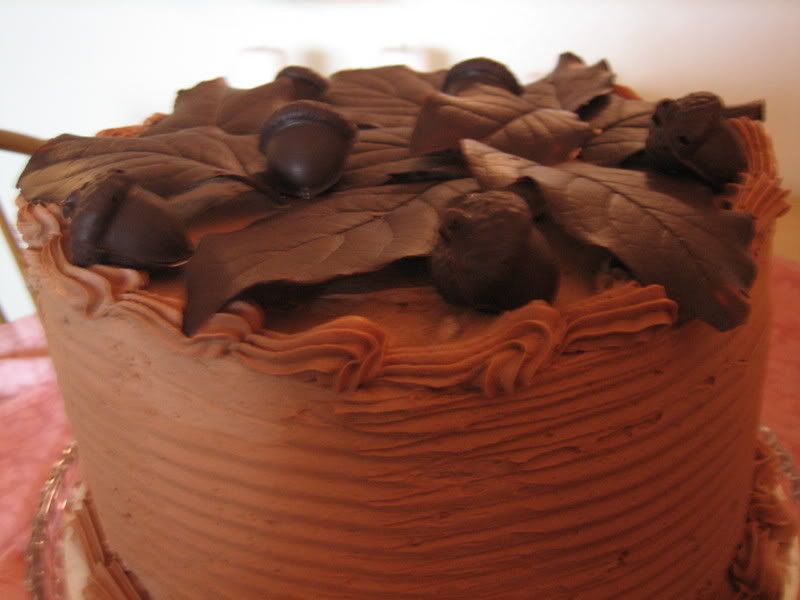 Following frosting the torte, we decorated it with hand painted bittersweet chocolate leaves and acorns, for a wonderfully
whimsical
autumn-winter appearance.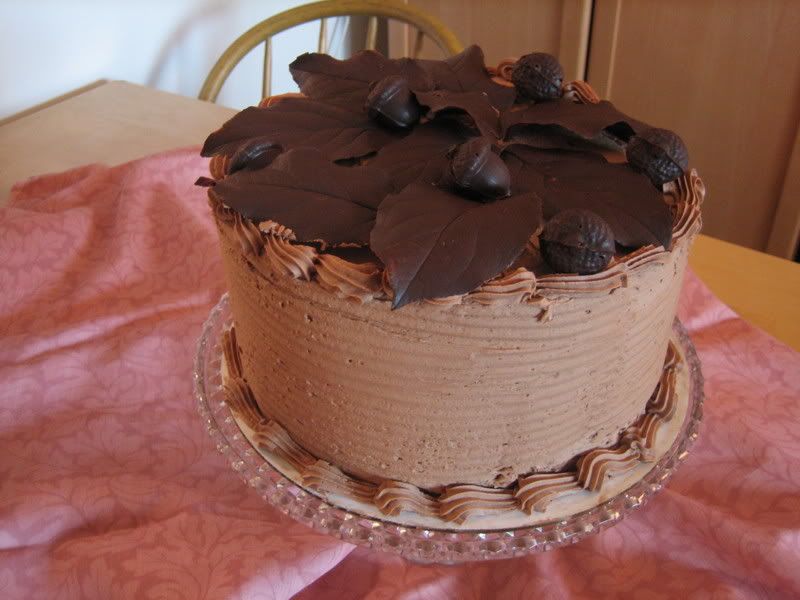 All in all, it was a deliciously fun creation-- one that we hopefully will have the opportunity to recreate in the future!
Keep checking back for reviews of our other holiday desserts!