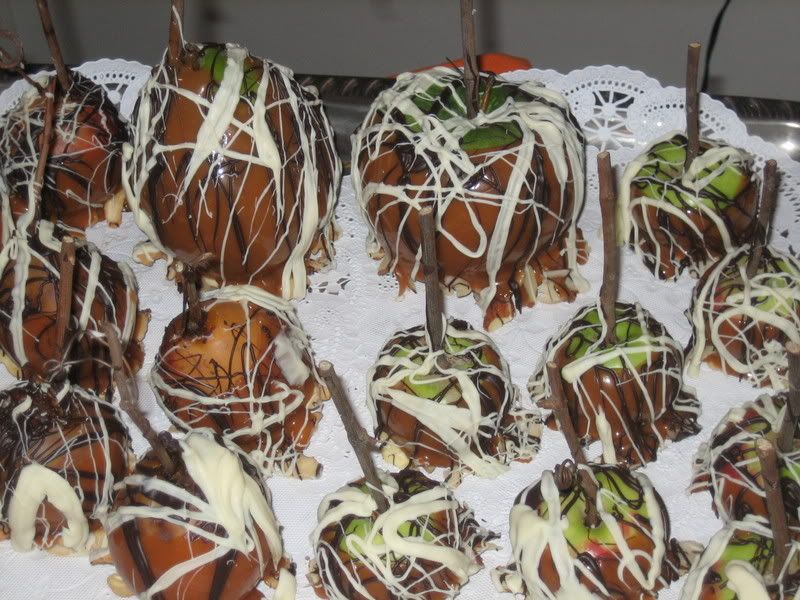 On the first day of Christmas, orenji catering made for me...
Beginning in early autumn, and continuing throughout the winter holidays-- even until Valentine's Day, we hand dip many apples and pears-- both full sized and miniature-- in our homemade butter and cream vanilla caramel. Drizzled with the finest Belgian chocolates, rolled in macadamia nuts, cashews, toasted coconut... (whatever the customer requests, really), these confections are not only beautiful, but delicious-- so delicious, in fact, they are our choice for the first treat of Christmas 2007!
Each day, for the next 11 days, we will highlight another of our favorite treats prepared this holiday season. Be sure to check back daily... and remember, it's never too early to start thinking about your sweetheart for Valentine's Day!
Happy first day of Christmas!